Ad Disclosure
Dancing on Ice odds 2023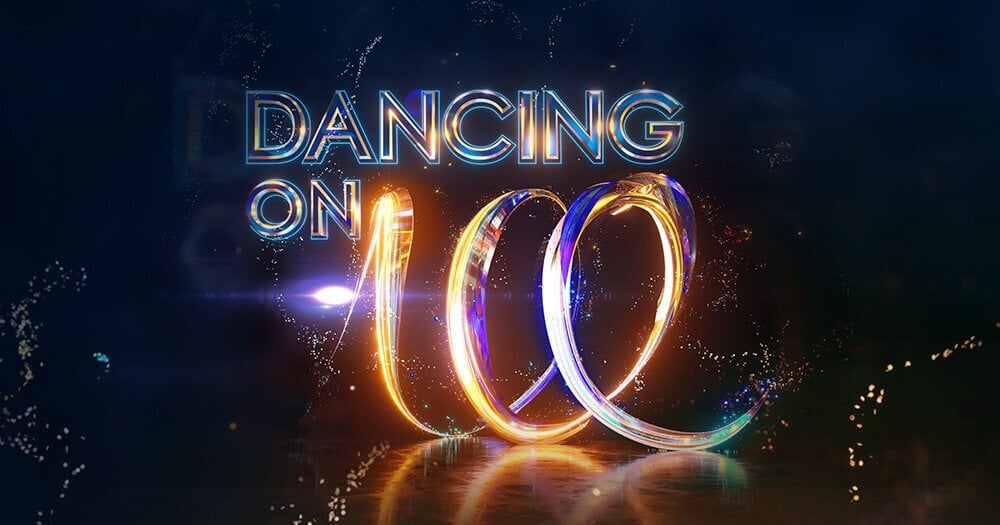 Teemu Mattila
Updated:
Dancing on Ice betting
Dancing on Ice is a hugely popular and award-winning TV show. The fifteenth season of the series was hot in betting terms, and several bookmakers offered plenty of odds on the Dancing on Ice.
Here are some examples of the markets used in the competition:
Winner of the competition
Next elimination
Top male
Top female
Gender of winner
Dancing on Ice winner 2023
In the previous six seasons of the competition, the winner has always been a male celebrity, and that was also the case in 2023. 
Former Olympic gymnast Nile Wilson crowned winner.  The athlete was the frontrunner based on the first betting odds and maintained his place during the season.
Nile Wilson
26-year-old Nile Wilson from Leeds is a former British artistic gymnast. During his career, Wilson represented Great Britain in several international competitions, including the Olympic Games. Wilson is a multiple Commonwealth Games gold medalist and Olympic bronze medalist from Rio in 2016. 

Wilson is also a television presenter and social media influencer. He hosts several television shows and has a large following on YouTube and Instagram. How does a former professional athlete manage on the ice instead of the gym? 
Wilson win the competion! 🥇
Joey Essex
British reality TV star Joey Essex was born in 1990 and grew up in London, England. He became famous in 2011 when he starred in "The Only Way Is Essex," a show about a group of young people who live in Essex." Essex has also appeared, for example, on "I'm a Celebrity...Get Me Out of Here!" and "Celebrity Super Spa."

Essex is a true veteran of reality TV, and Dancing on Ice is another feather in his cap, but can he win the competition? 
Essex finished in second place. 🥈
The Vivienne
As a drag queen and performer, The Vivienne is known as a stage name for James Williams, who won the first season of the British television program "RuPaul's Drag Race UK". As a result of her sharp wit, comedic timing, and impressive makeup skills, The Vivienne has become one of the most famous figures in drag and LGBTQ+ entertainment in recent years.

The Vivienne is used to performing in flashy outfits and spiffy heels. How does a drag star fare on skates?
The Vivienne finished in third place. 🥉
John Fashanu
In the 1980s and 1990s, John Fashanu played as a striker for various English clubs, including Wimbledon, Aston Villa, and Manchester City. Fashanu is perhaps best known for his role at Wimbledon, where he contributed significantly to the team's success.
Fashanu became a television presenter after retiring from professional football and worked on many shows in the UK, including "The Gladiators" and "The Weakest Link."
Fashanu was the first to be eliminated from the competition. 
Michelle Heaton
Michelle Heaton is a singer and television personality best known for her role in Liberty X. The band was formed in 2001 after finishing second on the reality TV show "Popstars," They had several chart-topping singles in the UK and internationally.

She has also written for British newspapers and been on reality TV shows like "Celebrity Love Island" and "Celebrity Big Brother". 
Heaton was second to be eliminated from the competition. 
Ekin-Su Culculoglu
Ekin-Su Culculoglu is A British-born beauty with Turkish heritage. She won the Love Island 2022 reality show and became, after that, a regular star in the UK tabloids. 
The 28-year-old beauty is by far the most followed participant in the competition in terms of social media popularity. Culguloglu has more than 3.2 million followers on Instagram, which can easily translate into many audience votes.
Culculoglu was third to be eliminated from the competition. 
Patsy Palmer
A former soap opera actor, Patsy Palmer, or Julie Harris, as she is also known, was born and raised in London in 1958. She is best known for her role as Bianca Jackson in the BBC soap opera EastEnders, which she played between 1993 and 2014, and again in 2018.

In 2005, Palmer participated in the Dancing with the Stars competition, where she spent eight weeks and finished fifth. In 2020, the actress appeared in The Masked Singer as Butterfly. 
Palmer was fourth to be eliminated from the competition. 
Darren Harriot
It's challenging to beat Darren Harriot in stand-up comedy and on TV and radio. He's appeared in all the major comedy stages around the country and on numerous TV productions. He's always trying to make his comedy provocative from a political and social perspective.

Harriot has joked before the DOI race that he must have the biggest feet (size 13) in the history of the race and that his relatives are already betting on whether he will fall in the first leg. 
Harriot was fifth to be eliminated from the competion.
Carley Stenson
Are you familiar with the TV series "Hollyoaks"? If so, then you already know Carley Stenson. Stenson is best known for playing Steph Cunningham on Hollyoaks. She starred in a series from 2001 to 2010 and received excellent reviews for playing Steph, a complex and popular character.

Combining music and performance is something Stenson is quite familiar with, having performed not only in soap operas but also in several musical performances. 
Stenson was six to be eliminated from the competition. 
Mollie Gallagher
Mollie Gallagher is a British actress who primarily does TV and stage work. Gallagher made her professional acting debut in 2017 when she appeared in an episode of the British medical drama "Doctors." Since then, she's been on numerous shows and movies, like "Coronation Street". Gallagher is also a trained singer and has performed in musicals and plays.
Gallagher was seventh to be eliminated from the competition. 
Siva Kaneswaran
A British singer and model, Siva Kaneswaran is best known as a member of the boy band The Wanted. In the 2010s, The Wanted were among the most popular boy bands in the United Kingdom and the United States, with hits such as "Glad You Came" and "All Time Low". 

Kaneswaran has also pursued a thriving solo career and worked as a model with brands like Calvin Klein and Dolce & Gabbana.
Kaneswaren was ninth to be eliminated from the competition. 
Eliminated competitors in 2023
John Fashanu & Alexandra Schauman (Eliminated on 22 January) 
Michelle Heaton & Lukasz Rozycki (Eliminated on 29 January)
Ekin-Su Culculoglu & Brendyn Hatfield (Eliminated on 5 February)
Patsy Palmer & Matt Evers (Eliminated on 12 February)
Darren Harriot & Tippy Packard (Eliminated on 19 February)
Carley Stenson & Mark Hanretty (Eliminated on 26 February)
Mollie Gallagher & Sylvain Longchambon (Eliminated on 5 March)
The Vivienne & Colin Grafton (Eliminated on 12 March - Bronze)
Joey Essex & Vanessa Bauer (Eliminated on 12 March - Silver)
Nile Wilson & Olivia Smart (Winner)
Dancing on Ice winners
Dancing on ice has been running since 2006, and we are already seen 14 seasons and over 200 episodes of the show. The program has been produced for two long periods, from 2006 to 2014 and again from 2018 onwards. The 2014 competition was the All-Stars version, with winners from previous years on the ice. 
Below you can see all the past winners of Dancing on Ice:
2023: Nile Wilson & Olivia Smart
2022: Regan Gascoigne & Karina Manta
2021: Sonny Jay & Angela Egan
2020: Joe Swash & Alex Murphy
2019: James Jordan & Alexandra Schauman
2018: Jake Quickenden & Vanessa Baue
2014: Ray Quinn & Maria Filippov (All-Stars season)
2013: Beth Tweddle & Daniel Whiston
2012: Matthew Wolfenden & Nina Ulanova
2011: Sam Attwater & Brianne Delcourt
2010: Hayley Tamaddon & Daniel Whiston
2009: Ray Quinn & Maria Filippov
2008: Suzanne Shaw & Matt Evers
2007: Kyran Bracken & Melanie Lambert
2006: Gaynor Faye & Daniel Whiston