Ad Disclosure
NFL MVP Betting Odds 2022/23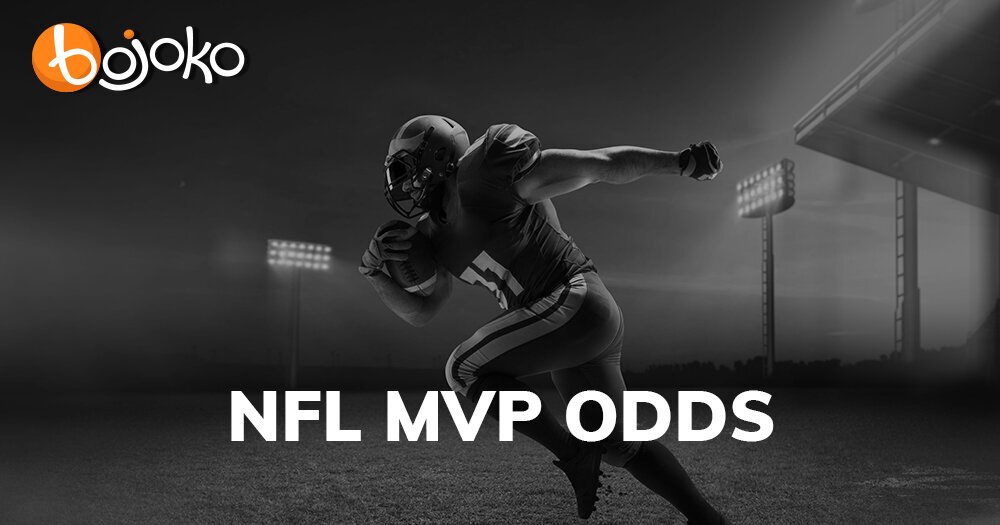 Joel Kelly
Updated:
Finding the best NFL MVP Odds can sometimes be problematic, which is why we have updated them here across the season for you to enjoy. Our NFL MVP betting odds come only from trust-worthy, UK-licensed bookies.
Updated NFL MVP odds 2022
Odds from 10Bet, updated 12.01.2023
No odds available currently, enjoy other NFL Special bets at 10Bet.
Bet on the NFL MVP with the best odds at 10Bet »
List of all betting sites with NFL MVP odds
Below you can find listed all of the betting sites that have NFL MVP odds available for the 2022/23 season. Click on the rows of the list to get more information on NFL betting sites you're interested in, including the "read review" button to find our expert's review of the site.
Disclaimer: Odds might not be available at all times
NFL MVP betting tips
We have gathered below some important NFL MVP betting tips for you to take advantage of. Follow these guidelines and you'll be more likely to have success while enjoying NFL MVP betting odds.
Position - Although American football is a team sport with 11 players from a team on the field at all times, its star roles sadly fall to only a select few, mainly the quarter-back and running back.

Quarterbacks have taken around 90% of the NFL MVP awards, so betting on players of other positions isn't often smart, no matter how good of a season they are having.


Statistics - Like with all sports betting, keeping track of statistics is your biggest tool to help boost your win rate. Follow each player closely, see how they react in clutch situations and do your analysis to see who has the best chance of having a standout season


Bet for free - A lot of bookies provide free sports bets for new players creating an account, or you can also get a sports deposit bonus with free money to bet on the NFL MVP with


Find the best NFL MVP odds - Use our list above to see the betting site with the highest odds available for each player. Not betting with the largest odds you can is quite the mistake


Team Composition & coach - Knowledge of how a team plays is paramount when betting on the NFL MVP, since some star players get far more opportunity to shine compared to others.

Knowing whether a team & coach favour throwing or running games is crucial, especially when it comes to late game plays that make the headlines


Matchups in the late season - The NFL regular season is very short when it comes to the amount of games, meaning that when a couple of players are in a tight race towards the end of the season, observing their fixture list and seeing which player has the best chance of making high-impact plays and boost their stats the most is smart


Reputation & private life - Although the NFL MVP award is given for sporting achievement, especially nowadays a players reputation and private life also come into question. It's unlikely that a player involved in a sex/twitter/racism/crime scandal etc. will receive the award.

Private matters can also affect a players' performance, as anyone with a new born, some relationship troubles or a death in the family can probably testify from their own life
Other special NFL player bets
There are plenty of other bets that you can enjoy across the whole NFL season. If you want to bet on similar awards to the NFL MVP award, you can find odds easily on:
Defensive Player of the Year (DPOTY)
Rookie of the Year (ROTY)
Offensive Player of the Year (OPOTY
Coach of the Year (COTY)
Offensive Rookie of the Year
Defensive Rookie of theYear
Odds on these can be found on most of the best UK bookmakers, but sadly at smaller betting sites you might not even find NFL MVP bets available.
History of the NFL MVP award
The history of the NFL MVP award is long and illustrious, and there have even been numerous different awards. The six different NFL MVP awards that have been given out to the best National Football League player of the year are:
The AP (Associated Press) award that's the official one nowadays 1957-2021
The PFWA award (Pro Football Writers of America) 1966 & 1975-2021
Sporting News award 1954-1969 & 1980-2007
The Jim Thorpe Trophy 1955-2008
The Joe F. Carr Trophy 1938-1946
The UPI Award (United Press International) 1948, 1951, 1953-1969
Nowadays the Associated Press award is considered the official NFL MVP award, which is what the best betting sites also use in their MVP odds for the NFL.
Previous NFL MVP winners
Like we mentioned above, most of the previous NFL regular season MVP winners come from the quarter-back position. The natural star player of any american football team is the quarter-back, since a top-quality QB is almost a requirement for success in the sport.
2021 - Aaron Rodgers (QB, Green Bay Packers)
2020 - Aaron Rodgers (QB, Green Bay Packers)
2019 - Lamar Jackson (QB, Baltimore Ravens)
2018 - Patrick Mahomes (QB, Kansas City Chiefs)
2017 - Tom Brady (QB, New England Patriots)
2016 - Matt Ryan (QB, Atlanta Falcons)
2015 - Cam Newton (QB, Carolina Panthers)
2014 - Aaron Rodgers (QB, Green Bay Packers)
2013 - Peyton Manning (QB, Denver Broncos)
2012 - Adrian Peterson (RB, Minnesota Vikings)
2011 - Aaron Rodgers (QB, Green Bay Packers)
2010 - Tom Brady (QB, New England Patriots)
2009 - Peyton Manning (QB, Indianapolis Colts)
2008 - Peyton Manning (QB, Indianapolis Colts)
2007 - Tom Brady (QB, New England Patriots)
2006 - LaDainian Tomlinson (RB, San Diego Chargers)
2005 - Shaun Alexander (RB, Seattle Seahawks)
2004 - Peyton Manning (QB, Indianapolis Colts)
2003 - Steven McNair (QB, Tennessee Titans) & Peyton Manning (QB, Indianapolis Colts)
2002 - Rich Gannon (QB, Oakland Raiders)
2001 - Kurt Warner (QB, St. Louis Rams)
2000 - Marshall Faulk (RB, St. Louis Rams)
Players with most NFL MVP awards
There is no limit to an amount of times a player can win the NFL MVP award, and there are a number of stars who have achieved this accolade multiple times. These include:
Peyton Manning, QB, 5 times
Aaron Rodgers, QB - 4 times
Tom Brady, QB - 3 times
Brett Favre, QB - 3 times
Johnny Unitas, QB - 3 times
Jim Brown, FB - 3 times
Joe Montana, QB - 2 times
Steve Young, QB - 2 times
Kurt Warner, QB - 2 times