Ad Disclosure
Best payout online casino [Canada]
The best payout online casinos have the highest possible payout percentage. Why play somewhere where the house edge is higher if you can play on the highest paying casinos in Canada!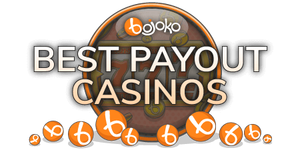 Find the best paying online casino
You can find all the best paying online casinos from our curated list. We have created a comprehensive listing of casinos that you can filter down with different features. Use the quick filters or create your own filtering.
Bojoko: A better way to find the best online casino payouts
Finding the casino that has the highest payouts is not easy. We have created a unique search tool to help you find all the best ones as easily as possible.
USE QUICK FILTERS
We have created quick filters that you can use to get the most popular high payout casinos. Click the quick filter and get a list of casinos our users are searching the most!
CREATE YOUR OWN FILTERS
You also have the option to create your own filtering and combine different features if you don't immediately find what you like in the quick filters. Just follow these simple instructions on how to do it:
Open the filter menu
Click custom
Select your filters
Click Show results
Select your casino from the list
How are the best paying online casinos determined?
Players can maximize their winnings by playing in the best online casinos that have the highest payout percentage, also known as RTP (return to player). The best paying online casino can easily be determined by only looking at the payout percentage. RTP can also be determined for single slots and other games which will affect the overall payout-% of a casino.
The payout percentage means how much money will the casino pay back to the players from the money that initially comes in from the players. This varies greatly between different casinos but is usually ranging between 90-98%. The higher the rate, the better it is for the player.
In practice, this means if an online casino gets C$100 in, they will pay back C$90-98 as winnings and take 2-10 dollars themselves as profit. 
Payout percentage % = Winnings paid / Money wagered in games
Which casinos have the highest payouts?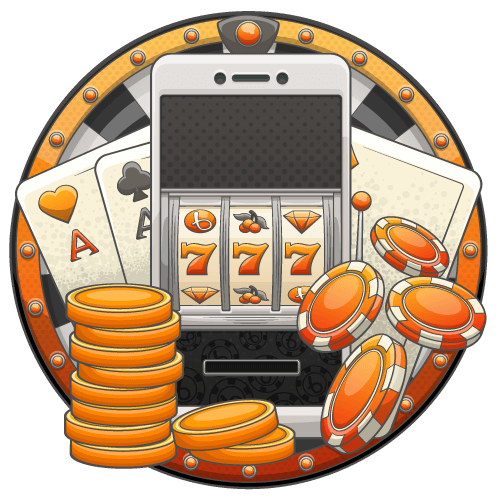 In many cases, the largest online casinos and companies are in a good position business-wise, and thus they are also able to offer the best return rate to their players. A large number of customers guarantees them a good turnover even at a lower margin. 
For this reason, it is in the player's interest to rely on larger brands, while smaller casinos often have to set the payback percentage slightly lower due to the lower number of players. Larger companies also very often offer payouts quicker as well. You can read more here about instant withdrawal casinos.
For example, these Canadian casinos have relatively high payout percentage:
Regulators & agencies ensuring reliability
The iGaming industry has become highly regulated which is a good thing for safety. Return percentages are also an issue that is under constant scrutiny.
There are various organizations tasked with researching and testing online casinos and their games to ensure that reported return percentages are actually realized. Certificates are issued to online casinos to show they have passed these audits.
ecogra
eCOGRA (eCommerce Online Gaming Regulation and Assurance) is a London based testing agency and player protection and standards organization. eCogra was the first self-regulating online gambling program that was launched in 2003. They issue certificates to casinos who pass their audits and testing. eCogra Safe and Fair Seal is granted to those who comply with eGAP (eCOGRA's Generally Accepted Practise) requirements.
GLi
Gaming Labs International is one of the leading testing and certification services in the iGaming industry. GLi uses its own programs to simulate and evaluate every possible combination in games to determine the payout percentage. GLi reports whether or not the games are acceptable regarding the payouts. GLi also operates through its subsidiary called Technical Systems Testing (TST).
iTech Labs
iTech Labs is also an accredited testing laboratory for iGaming. iTech Labs audits different casino games and their payout rates, RNGs (random number generators), and overall security.
Why should you play at the best payout casinos?
It's really a no-brainer to play at the best paying casinos. This is comparable to other things where you get the same service but either pay more or less for it. Of course, you want to select a casino where you have the best chance to win real money. But does a high RTP have any effect on casinos otherwise? 
If an online casino has a high return rate, it might affect their ability to offer bonuses and promotions. Value is given to players in another form, as some companies keep their return rate slightly lower but have the ability to give bigger bonuses and offer more lucrative promotions.
FAQ
Payout percentage tells a theoretical number of how much the casino pays out of all the money that is wagered in games. In theory, if the casino has a 97% payout percentage, players can expect to get C$97 back for every C$100 wagered.

The payout percentage tells you the house edge or profit margin at the same time, which in this case would be 3%. The bigger the percentage is, the better it is for the players.
Canadian players can find a comprehensive list of casinos from Bojoko and especially from our list of best paying online casinos. Many Canadian casinos have been certified by eCOGRA, iTech Labs, or Gaming Labs International which tells the casino has been tested and audited and all the payout percentages have been ensured to be reliable.
Yes, casinos nowadays have very high payout percentages, and almost every Canadian casino offers bonuses and promotions regardless of their payout rates. However, sometimes very high payout rates can reduce the casinos' ability to offer big bonuses as they are already paying out a lot of winnings.
Best payout casinos offer these kinds of bonuses:
Did you find this page helpful?
Ratings: 1 - Average: 5/5