Ad Disclosure
MuchBetter casinos [CA]
MuchBetter Payment App is an award-winning payment service that works ideally in Canadian online casinos. Read more from this page & learn more about MuchBetter casinos!
Find casinos that accept MuchBetter
From Bojoko you can find a comprehensive list of all MuchBetter casinos in Canada. You can utilize our search tool to filter out different features of online casinos. Below you can find all casinos that offer MuchBetter payment method.
Bojoko: The best way to find MuchBetter casinos
The selection of online casinos is massive in Canada and there are many different things players should consider when picking the right one. Bojoko has created a unique search tool to help you find just the right casinos with the right payment methods such as MuchBetter, the best promotions, and qualities.
USE QUICK FILTERS TO FIND MUCHBETTER CASINOS QUICKER
We have created quick filters that let you browse the most popular type of casinos are users are looking for. Click on the filter to see all the most popular MuchBetter casinos.
CREATE YOUR OWN FILTERS
You can also create your own filter and combine different features of casinos. Follow these simple instructions on how to do it:
Open the filter menu
Click custom
Select your filters
Click show results
Select your favorite casino from the list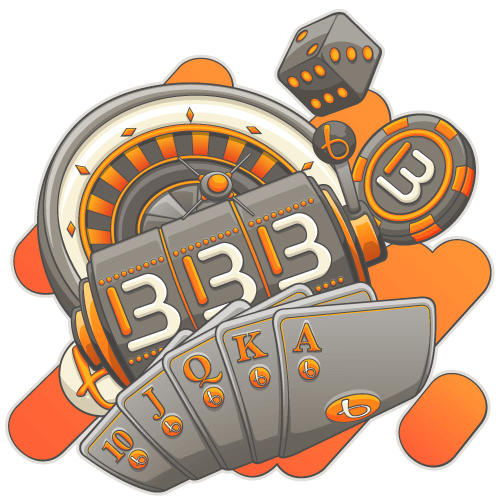 MuchBetter Canada as a service
MuchBetter is a modern payment app that is widely used in Canada and all over the world. The company is based in the UK, but Canadians have also taken it as their own. MuchBetter allows you to make fast, safe, and easy transactions between peers, businesses, and services and they also reward their users for using the service.
On MuchBetter you can open your own e-wallet where you can top up funds whenever you like and use them directly online or using devices such as Mastercard or Keyfob. 
How to start using MuchBetter App:


Create your free account
Select password & activate your account
Secure your account & top-up funds
Make instant transfers to online casinos and other services
Using MuchBetter in online casinos
MuchBetter is an ideal way of depositing and withdrawing money in gambling sites and especially in mobile casinos. MuchBetter service has been very popular in the iGaming sector and the company has been awarded several awards in the industry as well.
MuchBetter iGaming awards:
Make casino deposits with MuchBetter
Making deposits with MuchBetter to online casinos is very easy. Follow the instructions below:
Create and activate your account
Go to the deposit section
Select MuchBetter as a deposit method
Log in to your MuchBetter account & set the amount
Approve & complete transaction
The transfer is completed. Enjoy your gaming!
MuchBetter rewards program
MuchBetter wants to take good care of their users and actually offers a great incentive. MuchBetter has implemented a reward program where users will collect points after using the service.
This is how you get points:
For every C$10 you spend on online casinos using MuchBetter
Every time you top-up funds to your account
Every time you send money to friends or family
Participate in the weekly draw
Every Monday MuchBetter will have a draw where a random user will be awarded pure cash. All the points you collected in the previous week will be counted to give you a better chance in the draw. Users can win simple coffee vouchers and enjoy a nice cuppa at MuchBetters expense or win a C$100 cash prize. If there is a total of 10,000 points or more in the draw by a user, the amounts in the draw will be doubled!
Annual mega draw
In addition to the weekly draws, all the points you collect will also participate in the big annual Mega Draw. For example, in 2019 MuchBetter rewarded a user with a trip to Las Vegas worth C$25,000!
Refer a friend
You can also invite a friend to use MuchBetter. When your pal uses your referral link to join, you will both earn C$8 (5€ converted into CAD) when he or she makes the first top-up and a single transaction. There is also no limit on how many friends you can invite!
Pros and cons of MuchBetter in online casinos
There are already heaps of payment options for casino players in Canada. Interac, PayPal, and other similar online payment services have been growing rapidly but are they better? MuchBetter actually compares really well to these other services and has many advantages over so many other payment methods. 
The challenge for MuchBetter is to achieve a market position, as the company is still very young. It will take time for the service to be more widely used in the gaming industry as well as elsewhere.
Pros
More comprehensive safety measures
No fees when depositing or withdrawing funds from online casinos
Free transactions between people & services
Faster transactions
No limitations for casino bonuses
cons
Not available in all online casinos yet
Small fees certain payment methods
Limited use outside casinos so far
Interview with MuchBetter CMO Paul Gent
We had the great honor of getting to know the company and their Chief Marketing Officer Paul Gent. We got to ask a few questions about how they see the industry developing and how have they become such a strong operator in this sector.
WHAT IS MUCHBETTER AND HOW DID IT GET STARTED?
Paul: "Founded in 2017 by a team with vast experience and expertise in the payments and iGaming industry, MuchBetter is an award-winning eWallet that is available in more than 180 countries. MuchBetter enables effortless online and offline contactless transactions and offers a more rewarding payment experience for customers."
Within a short space of 3 years, we have grown to nearly 75,000 users, launched several unique features and have eliminated fraud entirely from our platform.
YOU ARE STRONGLY INVOLVED IN THE iGAMING INDUSTRY. WHAT MADE YOU FOCUS SO STRONGLY ON ONLINE CASINOS?
Paul: "iGaming payment regulations are constantly evolving, and each territory has its own unique challenges. At MuchBetter, we have developed unique solutions to help merchants overcome challenges with fraud prevention. We also reduce payment processing fees and increase conversion rates."
CONGRATULATIONS, YOU HAVE RECENTLY WON THE EGR INNOVATION OF PAYMENT SOLUTIONS AWARD. WHAT HAS MADE YOU DIFFER FROM SO MANY OTHER PAYMENT SOLUTIONS?
Paul: "Despite the uncertainty of 2020, we are very honoured to have received the recognition from our gaming peers and partners. Within a short space of 3 years, we have grown to nearly 75,000 users, launched several unique features, and have eliminated fraud entirely from our platform."
A LOT OF CANADIANS PREFER MUCHBETTER FOR THEIR TRANSACTIONS. HOW HAS CANADA BECOME SUCH AN IMPORTANT MARKET FOR YOU? 
Paul: "We identified a gap in the Canadian gaming market for alternative payment methods. We then worked hard to tailor our solutions for the region to serve both operators and users. This has positioned us as one of the favourites within the industry today, and it remains an important region for the company."
WHY DO YOU THINK CANADIANS SHOULD BE USING MUCHBETTER FOR CASINO TRANSACTIONS AND WHAT BENEFITS DOES MUCHBETTER OFFER PLAYERS AND CASINO OPERATORS?
Paul: "At MuchBetter, we offer our Canadian customers the option to top up their wallet for free with Interac e-transfer and Flexepin. We also have very low fees with other available methods such as cards, Interac online and crypto, enabling customers to make seamless transactions to and from their favourite online gaming sites by simply entering their phone number."
WHAT KIND OF FEEDBACK HAVE YOU GOT FROM THE CASINO OPERATORS AFTER IMPLEMENTING YOUR SERVICES?
Paul: "Our operators have always appreciated our commitment to building solutions that deliver on their specific needs, as well as providing their players with the smoothest user experience possible. This is always essential for player satisfaction and long-lasting retention."
WHAT DO YOU SEE THAT ARE THE BIGGEST ONGOING TRENDS IN ONLINE CASINOS?
Paul: "The online gaming industry is not immune to the impact of a global pandemic. Nationwide lockdowns, travel restrictions and economic uncertainty have changed how businesses operate and how players play. This forced the industry to adapt and to evolve. Payments is a good example. Contactless and other payment technologies became more mainstream during lockdown and this kind of tech adoption has trickled into iGaming payments.
While traditional payment methods remain an option across many operators, we see a rising trend of online casinos accepting cryptocurrencies for gaming as players prefer the security and anonymity of these transactions. We definitely see this as a growing trend, and MuchBetter already offers Crypto as a top and withdrawal option for all customers."
FAQ
MuchBetter is a payment application, which allows you to make fast transactions free of charge by only using your mobile phone. MuchBetter is available in many of the best online casinos and provides a handy way to deposit and withdraw money to and from your gaming accounts.
You can easily start to use MuchBetter by downloading the app for free. It's available for all mobile devices in the App Store or Google Play. You also need to create your account and sign up from MuchBetter's website. Follow the simple instructions below:
Go to MuchBetter's website
Create your account
Download the App to your phone
Top-up and you are ready to go!
All players can get all the best casino bonuses using MuchBetter. More and more casinos are adopting MuchBetter and providing player ever-better promotions, such as:
Can I trust MuchBetter is a frequent question that we hear. We can tell that MuchBetter is very safe to use and can be trusted. MuchBetter is known as safer than any other e-wallet.
All MuchBetter accounts are protected by device pairing, security codes and passwords, Touch ID, and a transaction review system. The company is also a member of the Electronic Money Association and regulated and licensed by the UK Financial Conduct Authority.
As long as you are playing on licensed and reputable online casinos, it is very safe to deposit and withdraw money with MuchBetter.
Creating a MuchBetter account is free and so are most of the transactions. A few payment methods do bring small fees though:
Interac e-transfer: No fees
Cash (Flexepin): No fees
Cryptocurrency: 2% fee
Interac Online: 3,5% fee
Visa/Mastercard: 1% fee
Depositing money to your casino account is free and instant. Withdraws are free unless the casino itself charges a small fee.
Did you find this page helpful?
Ratings: 1 - Average: 5/5