Ad Disclosure
New online casino [Canada]
Are you looking for a new online casino? Often the most innovative with the best offers are the brand new online casinos. From Bojoko you can find all the latest casinos by using our unique search tool!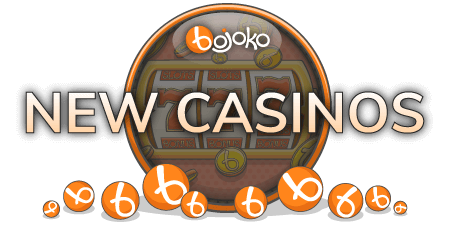 New online casinos in Canada - January 2021
Browse our list of brand new online casinos launched in Canada in 2021. Use the quick filters to find different types of new casinos and the latest bonuses. You can also browse casinos sorted by the launch year.
Bojoko: A better way to find new online casinos
Selecting a new casino can sometimes be tricky. There are so many preferences as there are players and everyone has their own taste. We will make this choice as easy as possible for our users, as we have created a search tool that you can't find anywhere else than Bojoko.

You can easily list all new casinos by the year they were launched and combine different features such as bonuses, wagering requirements, etc.
USE QUICK FILTERS TO FIND FREE SPINS QUICKLY
To make it easier and quicker for you, we have created quick filters that will right away show the latest online casinos. All quick filters are created according to what our users prefer and are most looking for.
CREATE YOUR OWN FILTERS
You also have the option to create your own filtering and combine different features if you don't immediately find what you like in the quick filters. Just follow these simple instructions on how to do it:
Open the filter menu
Click custom
Select your filters
Click Show results
Select your casino from the list
What makes a good new online casino?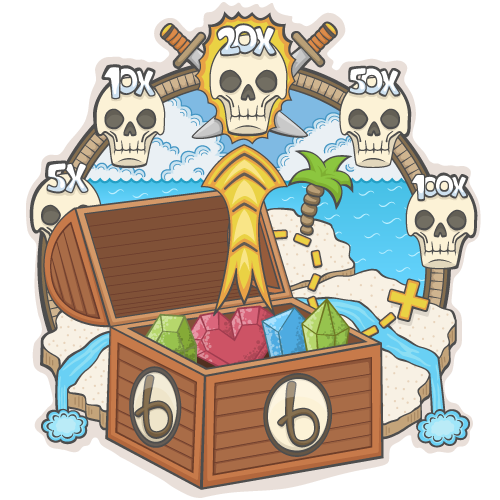 The online casino industry is growing rapidly and new casinos are emerging at a steady pace. Many might be thinking, should I try new casinos or just stick with the old classics? In order for new online casinos to get any success, they need to bring something new to the table. Something that players enjoy more than elsewhere and something that shakes the casino industry.
People these days are playing more and more with their mobile devices for example and technological development brings big challenges to all new casinos. People are constantly seeking better games, the best online casino bonuses, and better service.
These are some of the most important features new online casinos should definitely have:
The advanced mobile gaming experience
Adding new game suppliers and slots
Smooth and reliable transactions (deposits and withdrawals)
Providing top-notch support
Upcoming & soon to be launched casinos 2021
Bojoko aims to list all of the freshest and newest online casinos as soon as they are opened. You can also read previews of the upcoming new online casinos:
New casinos listed on Bojoko in 2021 & 2020
There are several new casinos launched every year. Some of them are really breaking through but some slowly fading away. We are sure we will see a lot of new casinos still in 2020 and especially in 2021. 
These are the newest listed casinos on Bojoko:
Current trends on the new Canadian online casinos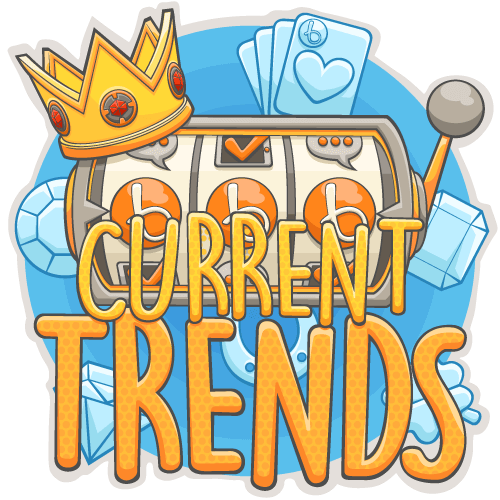 The latest casino sites drive the innovation and evolution of the whole industry. Here are some of the trends and features that are making their way stronger and stronger to online casinos in 2021:
Faster processing of casino withdrawals
New payment methods
Increasing focus on mobile usability
A bigger selection of live dealer casino games
More online slots from new suppliers
Gamification and social gaming
Instant casino play with online banking credentials (not yet available in Canada)
Modern banking methods
As new payment methods are introduced, they're soon adopted by online casinos. For many years, players have been able to use PayPal in online casinos but now the list of other payment methods is growing.
Interac e-transfer and MuchBetter casinos are becoming very popular in Canada, as well as bitcoin casinos are gaining more interest amongst Canadians. As the blockchain industry grows, so does online gambling with different cryptocurrencies.
These new payment solutions provide more flexibility and cater to players with different needs.
In the future, you may be able to access the casino, complete the KYC procedure, and make a deposit simply by logging in with your bank credentials. Unfortunately, this instant casino option isn't yet available in Canada but we are confident that it will be in the future.
Cutting edge mobile casinos and apps
All new casinos feature a mobile version. However, the quality varies: some are innovative mobile-first casinos but on other sites, mobile usability is still an afterthought. In general, all new online casinos have nailed their mobile version, which is a must these days.
All new mobile casinos run on the browser, but some also feature dedicated apps for Android and iOS.
Recently launched live dealer casinos
Most new casinos offer live dealer casino games right from the start. They often feature live tables from the leading live casino providers, such as Evolution Gaming and NetEnt.
We have compiled all the info about live dealer games, bonuses, and sites on our live dealer casino page.
New game providers
There's a constant demand for new Canadian online casino operators and the same goes for new game suppliers. New casino providers have to compete with the existing market leaders, and this can be only done through innovation.
Some new game studios have also teamed up with mega operators with existing distribution networks. For example, many small studios launch their games on Microgaming's Quickfire platform. You can find these on our Microgaming casinos page.
Fresh gamification and loyalty programs
Although bonuses are still on the table, casinos are trying to find alternative ways to create extra value for players. Casino gamification was all the rave a few years ago. However, the introduction of new gamification casinos seems to have slowed down.
Casinos try to make their players stick by rewarding them on a regular basis. The very best VIP-loyalty programs can achieve this, but all new casinos don't necessarily have these when they launch their operations. Quite often new casinos kick things off with the minimum viable product and over time will improve their services and offers.
New vs. established casinos
When you compare new casinos with long-established ones, there are some differences. As they have to stand out from the crowd, new casinos tend to adopt modern trends from the start.
In addition, new online casinos may initially offer very competitive bonuses that may even bring them losses in the short term. However, casinos often scale down the bonuses when they have managed to gather a larger player base.
A vast majority of the old casinos have just enough players to keep them profitable but not enough to justify a major overhaul. These sites will likely stay as they are and slowly die away. If it ain't broke, don't fix it.
This doesn't mean that classic, popular casinos don't get a facelift every year or two. Some of the best online casinos are over 10 years old and still going strong. These sites have stayed competitive and continue to appeal to new players. The best old casinos have had the time to build a reliable product by fixing all the bugs and streamlining the user experience. These companies often have the most resources for innovation as well.
What does the future hold for new casino sites in Canada?
The online casino industry is developing at a tremendous pace at the moment. It is interesting to think about what kind of new online casinos we will have in the future and what kind of development we can expect.
Growth of the online gambling market
The global online gambling industry has been growing at a compound annual rate of nearly 10% according to the research Global Outlook and Forecast 2018-2023. The industry will probably keep on growing at a similar rate as well as new markets are opening and technology is making gambling easier for people all the time.
Behavior in online gaming in Canada
Can we expect any major change in the behavior of how people are playing online casino games in Canada? We do not believe that there will be a significant change in the current behavior, but the long-term change is almost certain. More and more people are playing online casino games in general and where technological development is leading us, will mostly determine how we play in the future.
In the research shown by Statista, the number of Canadian millennials (people born 1981-1996) was 32% that had played for real money online in 2014. The amount is most likely growing all the time and reaching surprisingly high levels in the future. This development is mostly due to the overall growth of online gambling and grows in the same proportion.
Possible new features in Canadian casinos
Casinos with no registration
We are already seeing some features emerging in different markets that are not yet available in Canada or other markets. One of the biggest ones is so-called instant casinos where you can play with no registration.
This is one of the biggest major reforms in online casinos, as you can play directly with using only your bank credentials. You don't need to go through the conventional KYC (know your customer) procedures and send documents to verify your account. However, we still have to wait to use this in Canada but we remain hopeful about it.
Group gaming
We have not yet seen this sort of feature anywhere, but wouldn't it be great if you could join your friends and play casino games online together remotely. Casinos could model online poker for example and create rooms for people where you can decide between yourselves, which slot game you want to play. Every individual could determine how much they want to bet and buy a share of the potential winnings. Players could invite their friends and interact while playing slot games together.

The social aspect of online gambling could increase responsible gambling behavior as well. In a group, it would be easier to set certain rules, what is the limit for losses, and when to withdraw and share winnings. Dividing stakes between multiple people can easily reduce players' individual risk as well. This would bring a totally different and new aspect to online gambling and make it safer at the same time.
Virtual reality
Virtual reality is not a completely new feature in online casinos. This has been emerging slowly in the industry as so far only a handful of casinos have actually offered slot games in virtual reality. We are quite confident however that new online casinos would make this feature more prominent in the future.
How does this work in practice is that you will wear a VR headset (goggles + headphones) while playing. Casinos could create a virtual reality, for example, a real casino where you could walk and move around, search, and play different games and hear genuine resembling sounds and experience a real casino atmosphere. Instead of watching the slot machine spin on your computer screen or mobile, you could see it more interdimensional.
Virtual reality would also be able to bring you to different parts of the world and different casinos. One day you could be playing your favorite games in a casino in Las Vegas or Montreal and the next day in Macau, for example.
FAQ
When you try out the newest online casinos, you want to know how they differ from the rest of the online casinos.
This is what you can expect in the newest casinos in Canada:
Welcome bonus packages, no deposit bonuses and casino offers
New online casino features
Latest online casino trends
Often yes. If the new casino is very generic in other aspects, the obvious way to stand out is to welcome new players with big bonuses. Sometimes the bonuses offered by new casinos are so good that they actually generate losses to the casino.
However, the new casinos aren't the only ones who play the bonus game. On Bojoko, you can find both old and new casinos with:
Return to our list of new casinos and use the quick filters to see the newest online casino bonuses in each category.
Bojoko is a great place to find new online casinos in Canada. Go to our list of new casinos and apply quick filters to narrow down your search.
You can filter and sort new casinos based on 39 variables, including:
Launch date
Bonus details
Banking methods
Game selection
User reviews
With so many new casinos to choose from, picking a new place to play can be a bit overwhelming. Safety should be on top of your mind when choosing a new casino in 2021. All new casinos listed on Bojoko feature:
A valid gaming license from a trusted authority
Tested and fair casino games from well-known suppliers
Reliable banking methods
You can read online casino reviews, made by users just like you.
On Bojoko, casinos create their own listings that can be reviewed and rated by our active community.
Many casinos get in touch with us about partnerships, but we also try to be one step ahead and learn about new casino launches by:
Attending expos and other industry events
Forming lasting partnerships
Following casino forums
Bojoko partners up only with trustworthy casino companies. Here you'll only find regulated, legal online casinos.
Newly launched casinos differ a lot from each other. Some have an original approach and get it right from the get-go. However, sometimes the product isn't 100% finished at the time of the launch. Getting there may take a while, whereas older brands can already offer the experience you are looking for.
The other extreme is generic casinos that are fully functional from the start but also indistinguishable from every other site using the same casino platform. This doesn't mean they are bad casinos, just unimaginative.
Did you find this page helpful?
Ratings: 6 - Average: 5/5