Ad Disclosure
New slots [Canada]
New online slots in Canadian casinos feature fresh themes and unique special features. The game suppliers are publishing something new every month and re-inventing the way we enjoy slots. Don't miss out, play new online slots of 2020 in Canadian casinos!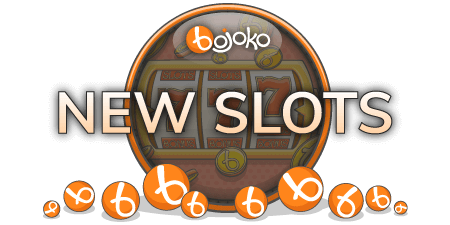 Play in casinos with the latest slots - November 2020
New slots of 2020 are here for you to try. Filter and sort them to your liking and play in casinos with the biggest selection of new slot games.
Browse brand new slots
Even though most new slots end up in the mainstream casino selection sooner or later, some casinos make a point of adding every game as soon as it's published. Here are the Canadian casinos known for adding the latest online slots without delay.
New slot games 2020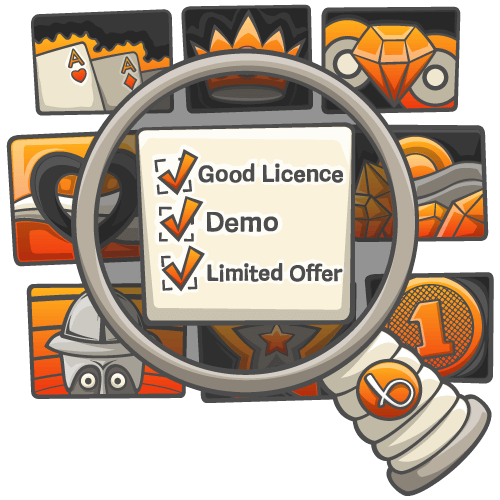 There are already hundreds of new slot games launched in 2020 and many of them are hugely popular. A big percentage of slot players enjoy testing out new slot machines as soon as they are launched to see if they have found their new favorite.
Fresh themes, attractive bonuses and competitive return-to-player ratios are just a few of the reasons why new slot games are constantly added to online casino game selections in 2020.
Latest trends on new slots (2020)
New slots launched in 2020 are in many ways interesting for all casino players. They tend to be more visually stunning and complex than we have seen before. Unique features are also making new slots stand out from older slot games.
The number of game suppliers is also increasing all the time. Many brand new slots are fundamentally very different from one another. New slots launched this year really must offer something different to get casino players interested.
Here's why people love to play new slots online:
Fresh new themes
Exotic special feature
Competitive RTP
Bonuses for newly launched slots
Mobile performance
New online slots 2019
Although one might be excused for always going for the newest slot games, don't forget what new slots launched in Canada in 2019 have to offer. Far from being old and out-dated, the new online slots of 2019 are definitely worth your time.
The best new slots awaiting your spins
The best new slot machines offer awesome entertainment and potential for lucrative wins. Below you'll find info about different types of slots, aimed at fans of a particular slot category. Pick what suits your taste and try the best new slots online.
New mobile slots
All casinos and games are launched on mobile as well as desktop. A heavy focus on mobile usability has become the norm among game suppliers.
New mobile slots are optimised for the small screen and thanks to HTML5 technology, run smoothly on every platform. In addition to playing in an Android mobile casino, you can try new slot games for iPad in every new Canadian casino.
New video slots
Launching new video slots games is the mission of most game studios. Online video slots are modern versions of the old fruities. The latest video slots online usually feature:
spectacular graphics
original themes
mind-boggling bonus games.
New penny slots
New penny slots can be played with the smallest denomination available in Canada: 1¢ per spin. Many new penny slot machines have the option to choose the number of active paylines.
You can adjust your chance of hitting a winning combination on the next spin. Remember that by increasing the paylines you'll also up your bet size.
New bonus slots
While playing the main game may be entertaining, bonus games and free rounds tend to hand out considerably better wins. This is especially true with new bonus slots.
In addition to depositing and playing with your own dough, you can play slots with the best casino bonuses. You can choose between:
FAQ
In total, there are tens of new slot games launched every month. The release pace between game suppliers varies greatly. Big companies usually push out new titles every week. Smaller studios concentrate their efforts on fewer game launches that take place only once every few months.
The big providers are able to fill out the calendar with frequent launches. Although there may be a couple of re-skins and filler games in the mix to fill the quota, the overall quality of online slots is solid. However, you can often see which of their new slots have more effort and originality behind them.
With so many new slot machines to choose from, trying all the latest titles from every casino game supplier may prove challenging. Here's what you should consider when choosing new slot machine games online:
Reputable license
RTP (payout percentage)
Volatility
Game supplier
User interface
Theme
Graphics & sounds
Special features
Bonus game
You can see all this information on Bojoko's slot reviews.
Most casinos feature new slot games online. However, online casinos differ in:
Game selection
User experience
Overall reliability
Bonuses
Play new casino slot games in the best Canadian online casinos, vetted by the Bojoko community.
Did you find this page helpful?
Ratings: 4 - Average: 5/5