Ad Disclosure
Online slots reviews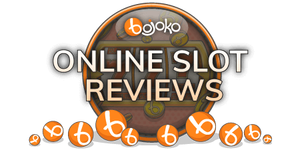 Online slots reviews give you a good idea of what to expect from the game. On Bojoko, we focus on accurate, comparable information and personal experiences from our community. In our slots reviews, you'll find tons of data and unique insights from seasoned players.
Best slot reviews by Bojoko community
Read what real players just like you are saying about slots:
Very fun and easy to play.. enjoyed playing it
Easy fun and exciting for anyone
Vanha kunnon Gonzo's Quest. Mielenkiintoinen Megaways-versio tarjolla, samoin saman teemainen live-kasinopeli myös saata...
If you are looking for a simple old-school experience, then this is it. 888 Dragons is fairly unimaginative but it sure ...
Latest reviews from our slot experts
We asked experienced players to play the online slot machines and give their honest account. Read their reviews to get a detailed picture of the slots and whether they're worth playing for real money. You can see a full list of our experts on the Authors page.
The much-awaited Game of Thrones Power Stacks is here. Will you forge an alliance with House Targaryen or will yo...
Board the minecart and head deep down into the caves with Hugo Carts. Our favourite troll, Hugo, is back and with...
Take a step back into simpler times and serve yourself a few Sunset Delights. Stroll over to the promenade, enjoy...
Who Wants To Be A Millionaire Megapays is the licensed adaptation of the famous television program into a modern video s...
Play at casinos with the best slot selection
These online casinos have the best selection of slots available. Read the reviews and pick a site best matching your taste. We have created quick filters for common preferences. In addition, you can choose your own set of filters and sort the results to your liking.
Try the most reviewed slots
On this list, we have gathered the online slots with the most reviews. Try the ready-made quick filters or fine-tune your search with custom filters.
Criteria for the slot ratings
On Bojoko, both the players and the casino experts can give written feedback and a numeric rating. We appreciate all the comments, but also want to give everybody a common framework for the slot ratings. That way, the scores are comparable and provide more value to the community.
Game design
The game design score measures the slot's appearance.
The preferences for good design may vary between players. However, both good and bad looking games usually stand out.
A good looking game may be forgiven what it lacks in originality or features. Conversely, outdated or ugly graphics will turn players away from an otherwise brilliant slot.
Gameplay
The gameplay score is the measure of user interface and technical playability.
These days, players expect a lot in terms of usability. The games should run without issues and the interface should be responsive, logical, and easy to use.
Features
The most exciting moments and the biggest wins can usually be accessed via the bonus game and other special features. They spice up the slot and provide more entertainment than the base game.
There's a huge range of features in modern slots. You'll find explanations in the slot listings and more detailed descriptions in the Slot experts reviews. On our Online slots page, we list and explain the most popular features.
The features need to be clearly designed and familiar enough to use. At the same time, they should bring something new to the table. A tall order indeed.
Game sounds
The game sounds score measures the quality of music and sound effects. At their best, they fit the theme and build an immersive gaming experience. Sounds help players follow what's happening on the screen.
Conversely, boring or glitchy sounds push players away.
Mobile gaming
Players expect to be able to play their favorite games on any device, and game studios deliver. Games should run equally well on laptops, tablets, and smartphones.
The most mobile-friendly suppliers design the games in a way that makes them especially well-suited for touchscreens and small displays.
Originality
The originality score measures the game's ability to bring something unique to the table. This encompasses all the areas mentioned above, plus the theme of the game.
Is the game just another run-of-the-mill slot: a reskin with the same old features and gameplay? Or does it experiment with something completely new?
FAQ
All registered users of Bojoko can review and rate different slots. In addition, members can review online casinos and game suppliers as well.
If you don't yet have your free Bojoko account, click here to Sign up.
Slot experts are experienced players and or casino industry veterans. With their expertise, slot experts can give a balanced, transparent, and detailed account of the game.
If you want to become a slot expert, check out our Careers page and apply!
Did you find this page helpful?
Ratings: 3 - Average: 4.7/5