What's a welcome bonus?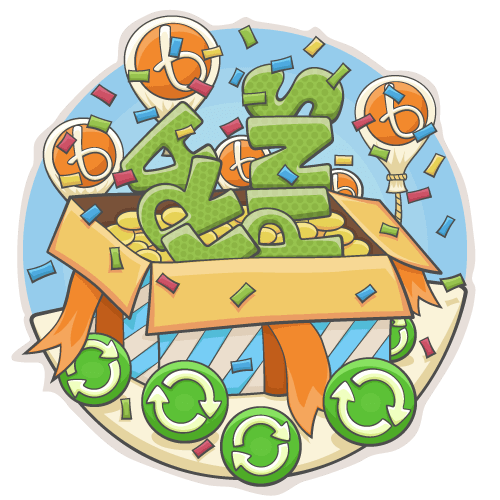 A casino welcome bonus can come in different forms, but it's most commonly awarded as a first deposit bonus. A welcome bonus can also be called a sign up bonus or a new player bonus.
With such a vast range available, choosing the best casino welcome bonus can prove challenging. This is where Bojoko comes to play. Our selection of welcome bonuses is curated in a crafty way so you can cut through the noise and locate the ones that truly offer the best value – and not just on the surface.
We help you scrutinise what each welcome bonus is really offering, so you can weigh up the advantages of playing through it against the disadvantages.

How do welcome bonuses work?
Living up to their name, welcome bonuses welcome you to your new player journey at your casino of choice. Here's what you should know about these ubiquitous bonuses:
To claim a welcome bonus, all you need to do is to sign up to the online casino and follow the instructions to create your own player account.
After that's done, the casino will indicate how you can claim your sign up bonus. Casino welcome bonuses often consist of a number of extra spins or a certain amount of bonus money to wager in casino games. 
You only get a welcome bonus once from every casino.
After you use your welcome bonus, you won't be eligible for another one. However, you can then make other deposits and discover what other bonus options are on offer. Casinos usually have tons of deposit bonuses that enhance your gameplay when making your first, second and subsequent deposits.
Casino sign up bonuses have terms and conditions plus wagering requirements that you have to honour to claim potential winnings arising from the bonus. Expiry dates, withdrawal terms and other restrictions might apply, so take note of these before you use the welcome bonus.
Making a wise, calculated decision can spell the difference between winning and losing. A welcome bonus is there for you to use to your own advantage, and sometimes the best decision might be not to use one at all.

We actively encourage players to make responsible choices in their own best interest and that of our community.

Casino sign up bonuses with no wagering requirements
Give yourself a leg up and choose from our list of the most generous welcome bonuses with no wagering requirements whatsoever. Whether it's a whopping number of free spins or a healthy sum of bonus money, this is Bojoko's pick of the best casino sign up bonuses.
Different types of casino sign up bonuses
EXTRA SPINS WELCOME BONUS
Extra spins are a very common form of welcome bonus. These are given out as a set number ranging from the tens to the hundreds, but are usually within the range of 10 to 50 for a typical casino no deposit sign up bonus.
Extra spins can be used in slots and allow you to spin the virtual slot machines at no cost whatsoever while still having the chance to win some cash. The extra spins welcome bonus might only be redeemable when playing a certain slot game – for example Starburst – and within a certain timeframe.
It's easy to judge how valuable a extra spins bonus is. Simply tally up the total number of extra spins awarded by one casino with another's offer. The higher the number of extra spins, the higher the total bonus value.
This is only one factor, however, as you must also consider the wagering requirements attached to these extra spins you receive upon signing up. The wagering requirements will normally be expressed as the number of times you must wager the amount of money won before you can cash out your winnings.
EXAMPLE: Say you're awarded 50 extra spins as a welcome bonus at a new online casino, and the extra spins carry a wagering requirement of 40x. If you win £5 from those 50 extra spins, you must play through £200 before you can withdraw the amount you won. When it comes to a casino no deposit sign up bonus, if the extra spins don't lead to any winnings, the wagering requirements are automatically cleared.
Extra spins are the most straightforward type of welcome bonus and it's very likely that you'll be offered these when you sign up. Extra spins are almost certainly worth going for as they're simple to play through and provide all the slots excitement that so many players are keen for when they first join an online casino.
NO DEPOSIT WELCOME BONUS
Extra casino money is also routinely given out by online casinos when you first sign up. This type of welcome bonus is presented as a sum of money you can use to place bets when playing the casino's games, and can amount to anything from £5 upwards. When you redeem the bonus, you start off with a bankroll equal to the value of the extra casino money bonus.
Extra casino money is very handy for trying out a range of casino games and testing the casino's waters without depositing any of your money. There's almost no risk involved, but this type of welcome bonus also has its wagering requirements that must be met before you can withdraw any winnings.
EXAMPLE: If a casino awards players with £10 in extra casino money as a sign up bonus, and its wagering requirement is 35x, any amount of money won from using the bonus must be wagered 35 times before you can withdraw your winnings. In other words, if you win £5 from using the extra casino money, you must bet at least £175 to cash out your winnings.
OTHER WELCOME BONUSES
There are also other types of casino sign up bonuses that don't require a deposit. These can either be a cashback bonus or a free play bonus. Cashback bonuses reimburse a percentage of the player's losses incurred from the user of another welcome bonus over a specific time period. Free play bonuses consist of free credits you can use to play games within a certain timeframe.
If you're lucky and the casino is being extra generous, you might also stumble upon a welcome bonus that has low wagering requirements or none attached to it. These are, hands down, the most advantageous forms of sign up bonuses. However, a pinch of salt is recommended when sizing up welcome bonuses with no wagering requirements, as the casino's reputation and history in making reliable payouts to players will have to be assessed.
We suggest following the standard precautionary measures in scoping out a casino's worth when its bonus portfolio looks too good to be true.
Claiming your welcome bonus
The most important rule to watch out for and the one that is most commonly infringed is that welcome bonuses are limited to one player per account with no exceptions. This means that once you've redeemed your welcome bonus from a specific casino once, you can't do it ever again – hence why we emphasise shopping around for the best bonus and making sure it's right for your needs and skill level as a player.

Creating another player account to bypass this rule will immediately get you into hot water with the casino. You'll risk getting all of your player accounts closed – with all the bonuses, funds and winnings you have accumulated wiped off entirely. If you're not sure about how a welcome bonus benefits you or how to clear its wagering requirements, it's best to postpone its use until you possess all the necessary knowledge.

Sometimes, it's just a matter of pressing a button or clicking a link, but you'll always be clearly guided on how to claim your welcome bonus either on the casino's website or through its emailing system. Providing the correct personal details when completing player registration is crucial for you to be able to use the bonus effectively. 

If you're ever in doubt about any aspect of the welcome bonus cycle, contact the casino's customer support to clarify your queries and get answers to your questions. Never forget that it's better to be safe than sorry!

Other offers and promotions not to be missed
After you've used your welcome bonus, you might want to check out what other online casino offers are on the casino's menu. 
VIP programs and ongoing promotional campaigns always have something to brighten up the beginning of your casino experience. Special casino sign up offers might be available under special conditions, and you could be in the running for greater wins and prizes if you enrol in the casino's VIP program. 
Familiarise yourself with what's on offer so you can put your best foot forward from the very first moment. Don't miss out on a cheerful welcome!