What is Bitcoin?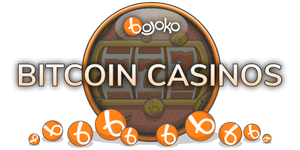 In 2008, a computer programmer going by the pseudonym of Satoshi Nakamoto released Bitcoin and its underlying blockchain technology to the world. As stated by Satoshi in the famous white paper, Bitcoin is an "electronic cash system that's fully peer-to-peer".
Bitcoin and other cryptocurrencies are made possible by a technology called the blockchain. This is a shared electronic ledger in which transactions in cryptocurrency (e.g. bitcoin) are instantly validated by a network of computers, thus creating a decentralised and transparent environment.
Essentially, Bitcoin is a digital currency that can be used as a transfer of value between people, without the interference of banks or other third parties. Bitcoin is the most popular of the available cryptocurrencies and can be used for a variety of things such as booking hotels, buying food and gambling.
Not a member yet? Join the Bojoko community for free.