Ad Disclosure
Online casino reviews NZ
A detailed casino review helps you understand the pros and cons of a particular online casino. We have over 200 up to date online casino reviews, created by the casinos and rated by our active community and casino experts. Make an educated choice every time with the most thorough online casino reviews in New Zealand.
Read the best online casino reviews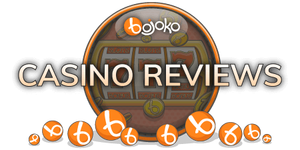 The best casino reviews give you a good idea of why to play (and why not to play) on certain casino sites. All our listings are created by our team in collaboration with the casinos and rated by players just like you. In addition, we have asked experienced players to test the casinos thoroughly and give you their honest account. That's why we can proudly say that Bojoko offers the best online casino reviews in New Zealand. Try our selection tool to find casino reviews that interest you the most.
Why read casino reviews on Bojoko?
Bojoko casino reviews give you an accurate, balanced and detailed idea of what you can expect at the casino. The reviews consist of 3 main elements:
Casino listings, made in collaboration with the casino
User reviews and ratings, provided by players just like you
Expert reviews and rating, written by seasoned players and industry veterans
Below, we'll explain these in more detail.
Casino listings
Bojoko is the Airbnb of online casinos: we provide a platform and casinos create their own listings. We want to let the casinos speak directly to you, the player. In addition, casinos can add their own casino offers.
Every listing contains tons of information about the casino. We ask online casinos to provide very nitpicky details about their bonuses, game selection, customer support, KYC process, deposits and withdrawals.
To be frank, completing the listing is a daunting task. The bonus section alone has 31 separate questions to answer and boxes to fill. However, we want our casino partners to provide you with exceptional value.
The best part is, most of this data is quantitative: you can use our casino selection tool to filter and sort casinos based on your preferences. We have a long list of ready-made quick filters, but building your own is easy as pie. Give it a try!
User reviews
The active community on Bojoko helps bring transparency to the casino reviews. Register on Bojoko and share your comments and ratings. You can read more about the rating guidelines below.
Check out the latest casino reviews from our community:
Its welcome bonus free spins of 25 a day have been ridiculous. Amounting to like 0.50c nzd every day. Feel duped. But ot...
It was okay :) easy to use and view, didn't get logged out all the time.. enjoyable
Expert reviews
We wanted to show you what it's really like to play on a particular casino site. Our aim was to give you more details than the one-paragraph user reviews, in the brutally honest tone 100% independent from the casinos.
We asked experienced players and casino professionals to try the casinos with real money and share their thoughts without pulling any punches. If you're into slots, there are now slot expert reviews to give you an honest account of the most popular games.
Read the latest casino expert reviews to learn what our experts think of these sites:
With a crown icon on the homepage of Royal Panda, I awaited my coronation as I hit the "sign up" button at the top left ...
Las Vegas is synonymous with gambling; it's no wonder casinos all over the world, and iGaming sites have added Vegas to ...
First, I'd have to say the name Conquestador increased my interest in having this online casino checked out. I've always...
While I've been privileged to place wagers at the best iGaming destinations available to Kiwis, 21.com blows away the co...
What you should consider when rating online casinos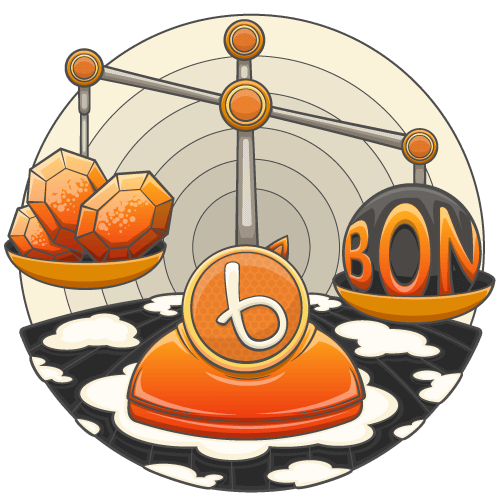 Playing at an online casino is largely a subjective experience. So why bother creating a framework for the ratings?
The idea is to make the reviews and ratings comparable. If you give the casino 1/5 rating for every aspect just because you didn't win doesn't really provide valuable info to your fellow players.
Below, you'll find our criteria for online casino ratings and reviews. They are based on common casino industry practices and work as a guideline for both users and casino experts.
Bonuses
Casino bonuses are what most players probably first look at when they read online casino reviews and compare casinos. All casino bonuses come with their own terms and conditions. Pay attention to the bonus rules and wagering requirements as well as the bonus sums and percentages.
No deposit bonuses generally come in the form of free spins to be played in video slots. Deposit bonuses are usually a deposit match bonus peppered with some spins.
Here's a guide to help you out when rating a casino's bonuses:
Appearance and usability
A nice-looking and well-functioning casino is essential for a positive and pleasant experience. The online casino software reviews should also talk about the site's functionality and looks.
Many new casinos are cropping up and competing in today's market. Players are demanding better usability in an online casino. You'll also be greatly swayed by the user experience when making a casino software review. Usability might be a subjective element of the casino experience, but the players know what works and what doesn't.
Here's a guide to help you rate a casino's appearance and usability:
Game selection
A high-quality, diverse gaming selection helps attract players. Most casinos offer hundreds of online pokies plus a tidy selection of table games at the live casino. The average number of casino games offered by online casinos is currently around 500. However, some sites go the extra mile and try to get their hands on anything released by all game suppliers.
Use this guide when rating a casino's game selection:
Customer support
All online casinos on our site provide a minimum level of customer support to their players. However, we appreciate a hefty dose of attentive and dedicated customer care. Reviews should comment on the types of customer support channels provided by the casino and how effectively they are managed.
Here's a guide to help you rate a casino's customer support function:
Banking methods
An online casino should focus on making transactions to and from the casino simple and efficient. Players want to know how easy and safe it is to transfer money for playing games in any given casino. When you have a good grasp of how money transfers work for a specific online casino, you can play with more ease of mind.
A high-quality casino should support plenty of banking options to cater for many tastes. For example, casino sites that accept PayPal or let you top up your casino account on mobile aren't hard to find on Bojoko.
Here's how you can rate a casino's money transfers or transactions:
Mobile performance
Casinos are focusing more on the mobile experience on their site and in their reviews. Increasingly, mobile apps and devices are favoured over the traditional desktop version by players in New Zealand and beyond.
If you're a gamer on the go, check what other users are saying about the casino's mobile experience. Keep your eyes peeled for new, innovative features that streamline the casino experience on mobile.
Here's a guide for rating a casino's mobile performance:
FAQ
Online casino reviews give you a first-hand experience of playing on a casino site. Our accurate and up to date online casino information lists the important properties of a casino.
When sifting through the casinos' information and especially the ratings, seek out:
Genuine, objective and balanced accounts that are informative and unbiased.
Answers to questions you may already have and insight you didn't even know you needed.
Raw accounts of player experience, even though they sometimes may be written in a heated state of mind.
Summary of the strengths and weaknesses of the casino.
Online casino ratings and reviews help players recognise the best casinos to play in. A negative review also warns others to avoid sites acting dishonestly or offering a bad experience overall.
When you become a member of the Bojoko community, you can review and rate the casinos, and leave comments about your overall experience.
Every online casino rating is compiled by enthusiastic players. Read about the highlights of any casino and leave your own review when you're ready to share your casino rating with everyone.
Remember to be thorough and fair in your descriptions and online casino ratings. Your input is invaluable in helping us make the online casino industry a better one for all.
As an online casino reviewer, make sure what you say is relevant and helpful to other Bojoko community members. Keep in mind that they are reading your review to understand what kind of experience they'll get if they sign up to the online casinos you reviewed.
Maintain a safe environment. We don't allow any profanity or vulgarities in our user reviews.
Did you find this page helpful?
Ratings: 2 - Average: 4/5