Ad Disclosure
Complete guide to New Zealand's Gambling Act 2003
The country of New Zealand has a wide variety of gambling regulations in place, with the aim to focus on the expansion and development of gambling, in a beneficial environment for New Zealanders. Whilst the main focus is on growth, special attention is also paid to minimising adverse effects from regulation gambling.
New Zealand has succeeded in legalising many types of gambling throughout the years as well as implementing a number of regulations. In total, there are sixteen regions in New Zealand with four classes of gambling as well as five cities with gambling establishments that are governed by a relevant agency.
Similar to its Australian neighbours, Kiwis are particularly fond of most casino games, most prominently online pokies.  It has been estimated that circa 35% of all betting revenue is generated from online pokies, with casino games generating 26% of the total revenue.
Read more about the Gambling Act NZ
On this page, you'll learn everything there is to know about the gambling act:
Gambling regulations in New Zealand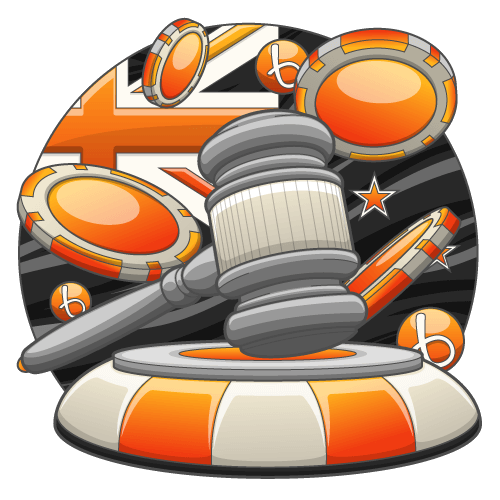 Similar to the legal frameworks of countries such as the United Kingdom and the United States, New Zealand's gambling industry is heavily regulated by the federal government.
Any gambling in New Zealand is illegal unless it has been authorised by or under the Gambling Act 2003. There are also specific forms of gambling that are prohibited under this act, including advertising overseas gambling, remote interactive gambling, prohibited gambling excerpts of the Gambling Act 2003 and prohibited prizes.
The Gambling Act classifies gambling into four specific classes (in addition to gambling run by casinos and the New Zealand Lotteries Commission) as follows:
Class 1
Class 1 gambling prohibits prizes or turnover that are in excess of NZ$400. All revenue generated from gambling is carried out by an individual and must be applied to all winners. Class 1 gambling can only be carried out by individuals.
Class 2
Class 3 gambling allows prizes whose total value is between NZ$500 and NZ$5,000. The turnover must not exceed NZ$25,000. This type of gambling does not require a licence but must be carried out by societies as outlined in the Gambling Act
Class 3 and 4
This gambling class entails prizes whose total value exceeds NZ$5,000. Class 4 gambling refers to gambling via gaming machines. Once again, class 3 and 4 gambling is not permitted without a licence.
What is the Gambling Act 2003?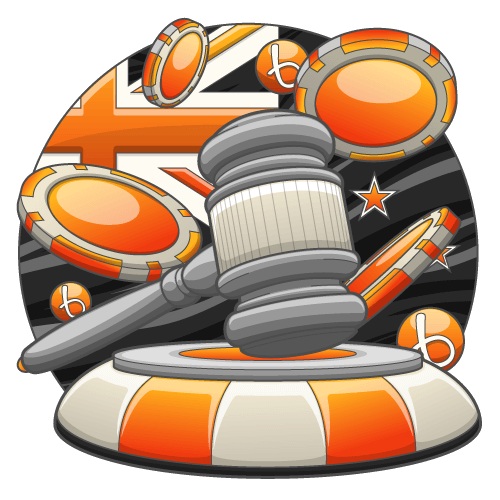 The Gambling Act 2003 became law on 18th September of the same year, with many of its provisions becoming effective in July of 2004.  The main aim of the Gambling Act is to control the growth of gambling, whilst at the same time minimise any harm caused by such activities, including problem gambling.
The Act ultimately brought together all of New Zealand's existing gambling laws in addition to emerging laws surrounding online gambling into one consolidated form.  Since then, the Act has undergone various amendments, in both 2005 and 2015, but the majority of the statutes are still valid today.
One of the most prominent aspects of the Gambling Act 2003 was to set the legal gambling age. Under this law, players can only gamble within casino establishments if they are at least 20 years of age.
Any individuals who wish to place sports bets, play lotteries or purchase scratch cards, must be 18 years of age.
In addition to the gambling age, the main aims of the Government Act 2003 are:
Manage the growth of gambling
Permit some gambling activities but not all
Promote responsible gambling
Minimise harm caused by gambling
Ensure fairness of games
Money generated from gambling must benefit the community
Limit any crime or dishonesty associated with gambling
Involve the community in decisions about the provision of gambling
Online gambling and the Gambling Act 2003
The Gambling Act 2003 clearly states that interactive gambling is illegal in the country. Companies cannot set up shop offering online gambling activities in New Zealand.
The Department of Internal Affairs has further clarified that offshore gambling is legal and permitted in New Zealand. As long as online gambling sites are not set in New Zealand, but abroad, then Kiwi players are safe to gamble.
Due to the clarity on the legality of remote gambling, many offshore online casinos accept players from New Zealand. As a result, Kiwis can enjoy thousands of casino games including online pokies and take advantage of a variety of NZ casino bonuses.
Since the emergence of the New Zealand Gambling Act 2003, there have been various amendments to include a wider range of betting options.
Gambling now applies to online casinos, sports betting, online bingo, online poker, lotteries and all types of mobile betting. To reiterate what was previously mentioned, remote gambling at online casinos is only illegal within New Zealand.
There are many online casinos licensed and regulated by the Malta Gaming Authority, that are based outside of New Zealand and that welcome Kiwis. In short, players are not allowed to gamble at any online gambling operator based in New Zealand.
Regional gambling laws & territories
The laws surrounding online gambling in New Zealand do not vary from one region to another. On the other hand, the Territorial Authorities are in charge of creating a gambling venue policy. This government entity can impose limits on the number of machines, TAB outlets and venues within their specific region.
As such, the main purpose of gambling venue policies is to have a better assessment of the social impact of gambling within the confines of the district.
New Zealand's official regulatory bodies
The main regulatory body in New Zealand is the Department of Internal Affairs. Its role is to make sure that gambling adheres to the law, to manage its growth and to minimise the potential harm.
The main legislation used within the industry is the aforementioned Gambling Act 2003, under which the Gambling Commission was established.
This independent body is mainly responsibly for processing casino licensing applications as well as handling appeals on licensing and enforcement decisions amongst many other functions.
New Zealand's advertising laws
Though New Zealand residents are free to register and carry out activities at offshore sites as permitted under the Gambling Act, it is also stipulated that advertising of overseas gambling is strictly prohibited within New Zealand's shores.  Similarly, any type of marketing and promotional messages for offshore operators is considered an offence.
The New Zealand Advertising Standards Authority (ASA) provides its guidelines when it comes to advertising gaming and gambling within New Zealand. Special attention must be paid to age restrictions and social responsibility. Any adverts that are designed to mislead clients, such as amplifying the chances of winning, would be illegal.
Licensing and staying safe in New Zealand
When players are looking to gamble online, their first priority should be safety. Players should never take risks when it comes to divulging personal and financial information. Signing up to a legit online casino in New Zealand also provides you with a high degree of safety and protection.
Players should always look for the tell-tale signs of a valid licence, such as one from the Malta Gaming Authority. A licence is a valid sign that an operator is abiding by the highest standards and taking all the necessary steps to protect players.
This would include fair gaming, encrypted transactions and a solid commitment to promoting responsible gambling.
Future regulation changes in New Zealand
Impending changes are undoubtedly coming. When the prominent brick-and-mortar casino Skycity announced its intention to create its own online casino, they truly got everyone's attention. Since it is illegal to run online casinos locally, they had to have some plans. Now that the casino is up and running, it is being operated from Malta.
This story made headlines and has re-opened the debate on whether additional changes should be applied to the Gambling Act 2003 when it comes to the legislation and regulation of the gambling industry within New Zealand.
A white paper is expected at some time this year based on the specific recommendation of permitting online gaming services in New Zealand. Such a change to the legislation would boost revenue within the country as well as offer better protection to New Zealanders.
It is estimated that circa NZ$400m is spent by Kiwis at offshore online gambling sites. Regulated locally-hosted casino sites could bring in extra revenue from taxes which could be invested back into the community.
Did you find this page helpful?
Ratings: 0 - Average: 0/5