All you need to know about the Amsterdam Affiliate Conference 2018
100 speakers. 40 sessions. 4 days. 1 amazing city.
Calling all affiliates: conferences are a golden opportunity for you to mingle and plant your feelers firmly into the heart of the iGaming industry.
This is where professionals become partners, the next winning deal is brokered and new business opportunities flash you from every corner. 
 Which is why the only place you should be on July 17 is the Amsterdam Affiliate Conference, a new iGB Live! event.
Get ready for two action-packed days of business and pleasure!
A bit of background
Industry events such as this one are meant to for you to:
Learn
Make new business connections
Have fun
It's an all-round success if they tick off these important markers of having a good time while also doing business. 
The Amsterdam Affiliate Conference nails all three. It first opened its doors in 2014 and has seen a steep incline in popularity and success every year. 
The conference ran for 4 days at the RAI Exhibition and Convention Centre in July last year. 
An iconic venue in Amsterdam's business district and the biggest exhibition space in the whole of the Netherlands, it featured talks focusing on key areas like acquisition, SEO, marketing, sports betting, and finance, amongst others.
The 2017 edition had many exciting exhibitions and networking sessions in store for delegates. Scores of new online casinos, affiliates, sponsors, game suppliers and exhibitors met up and liaised with each other while existing affiliates strengthened relations with their contacts.
Every year has produced a phenomenal event, and this year's affiliate extravaganza is set to be bigger and better than ever. So what can you expect in 2018?
The details
Dates: Tuesday 17th July – Friday 20th July 2018
Registration time: 1pm on July 17
Conference kick-off time: 10am on July 18
Venue: RAI Exhibition and Convention Centre, Europaplein 24, 1078 GZ Amsterdam, Netherlands
Organiser: iGB Affiliate
The conference is completely free to attend and opens on Tuesday 17th July at 1pm. 
You'll be invited to register and after comes a round of welcome drinks to ease you into the vibe. Next is the opening networking party, where the magic begins.
To say there is a real buzz around it this year is an understatement. 
In 2018 there will be more sponsors, more affiliates and more exhibitions than ever to keep you on your toes and fully immersed in the latest and greatest in your industry.
The following 2-day conference will get rolling at 10am on Wednesday, delivering insightful sessions to the tune of:
SEO 3-Ways
The Future of Search – Futurology through Google Patent Analysis
The Top 5 Issues in SEO
PR and Link-Building Surgery
World Cup – SEO Analysis of Top 5 Sportsbooks
Thursday's talks take on optimisation head on with these topics:
Buying Porn Traffic and Other Garbage Effectively
Successful PPC in Russia
World Cup PPC and Adwords
Adwords Training
Sports and Gaming in a Mobile-First and Entity-First World
The event draws to a close on Friday with an unwind session in the afternoon, so you can sit back and celebrate the fruits of your attendance – with tasty cocktail in hand, perhaps?
The menu of masterminds
Gain access to some of the brightest minds in iGaming, with the added bonus of being able to approach them for a chat before and after their talk. 
Each speaker will be sharing their knowledge and helping you take your business to the next level. 
Delve deeper into their specialties and how they'll be coaching the audience.
ALEXANDRA TACHALOVA
Digital marketer for over 6 years. She helps the creators of digital marketing tools open new markets and increase sales revenue.
CINDY KRUM
CEO of MobileMoxie LLC. She specialises in speaking about mobile web marketing, social network marketing and SEO.
JONO ALDERSON
Digital strategist, marketing technologist and full-stack developer. He has over 10 years' experience working with SEO analytics, lead generation, brand and campaign strategy, and more.
LAURA CRIMMONS
Founder of Silverthorn. Leads a thriving PR, social media and content marketing agency.
MARKUS TANDLER
Co-founder and Managing Director of Ryte. Heads an award-winning SaaS tech start-up and digital marketing platform.
MARTIN CALVERT
Marketing Director at Blueclaw. Plays a major role in his award-winning, search-led marketing agency's strong background of driving player acquisitions for both operators and affiliates.
MICHAEL CASELLI
Director of Strategy considered by many to be one of the world's top experts in online gaming. His expertise has been requested for top international news programmes such as the BBC, CNBC, MSNBC and others.
TOM ANTHONY
VP Product at Distilled. He leads the team building DistilledODN, which is the world's first SEA A/B testing platform.
YIGIT KONUR
Founder of ZEO Agency as well as the organiser of the biggest digital marketing conference in Eastern Europe – Digitalzone. He focuses mainly on data-related problems, especially SEO.
How to network your way to success
Beyond giving you an endless supply of actionable and inspiring business advice from the crème de la crème of the industry, AAC is founded on the principle of enjoyable networking.
In this case, networking isn't simply jargon for rubbing shoulders strategically with strangers in a large hall.
The organisers have taken a tailored, focused approach to ensure that everyone is served equally well on the networking side, whether that's by speed networking sessions for those short on time or small talk, or specific networking workshops bringing together professionals from the same iGaming niche.
There won't be any shortage of networking opportunities, whatever your style of connecting is. 
Have a good look at the schedule and pencil in the networking sessions relevant to you.
Even before you set foot in the venue, you can start your networking journey by joining AAC social media communities on Facebook, Twitter and LinkedIn.
Register for the event early to get access to the special networking tool – an app that will be downloadable from mid-June onwards. 
And here's a map of the location and the floorplan to guide you around the exhibitor and sponsor stands.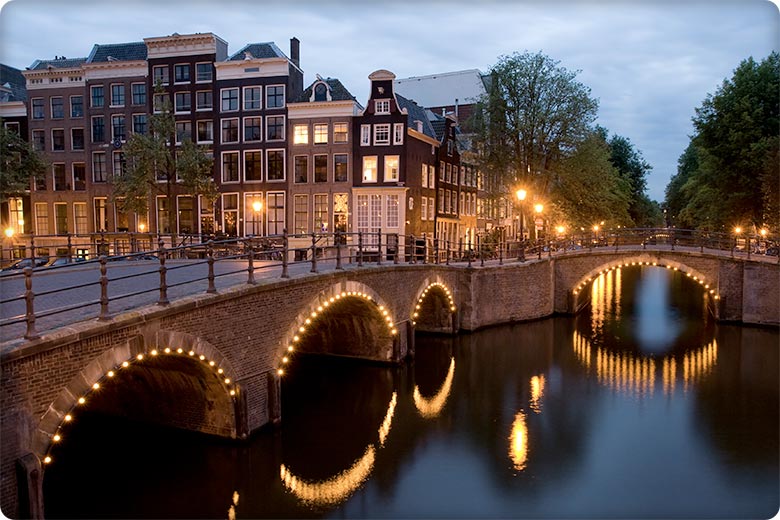 Letting your hair down
When you get to the event, you can collect your wristband and join the crowd for some informal drinks and the networking party at Club Nyx from 9pm until 1am, offering the perfect chance to get to know everyone in a relaxed atmosphere.
Bingo networking drinks for all involved in the sector will be hosted on Wednesday from 5.30pm until 8pm. 
Sports betting networking drinks and B2B VIP drinks are by invitation only, if you're lucky enough. The official networking party open to all attendants starts at 9pm at the famous Club Panama.
Thursday will host two other invitation-only events for an exclusive casino group and another for crypto. 
But fear not if you belong to the majority – yet another networking party for all AAC delegates starts at 9pm at the Majestic and Europub.
Finally, on Friday, if you're in no hurry to rush off, dip into the unwind session to seal those deals and tie the bow on four intense days of new possibilities. 
As you can see, every event is carefully thought out to support various groups' networking goals and ensure you also make some good friends along the way!
Getting there and having a great stay
Although AAC is a pop-up iGaming village with individual events scattered across the beautiful city of Amsterdam, the conference will unfold entirely in the RAI Exhibition and Conference Centre. 
The RAI is easily accessible by train, tram, metro or bus, depending on your location.
If you're flying into Amsterdam for the conference, the venue is just a 15-minute drive from the airport. You can stay at the official iGB Live! 2018 hotel, the Novotel Amsterdam City.
This 4-star hotel is centred right in the business district and is within walking distance of the RAI – the perfect pad to launch you straight into the action. 
Take advantage of discounted hotel rates of iGB Live! 2018 to snap up the right accommodation for an experience that will enrich you, your work and your team in many ways.
Have a question about AAC or something to add? or leave a comment. We welcome thoughts on your experience!