Ad Disclosure
The A to Z guide for gambling and casinos in Las Vegas
Las Vegas – the name is as fertile as human imagination. 
When I was a kid, I would innocently ask my parents where we were headed as I lay restlessly in the car after a day out of sober family fun. In my mind, the adventure had to go on, and my mum would promptly say: "why Las Vegas, of course!" The jest, one part sarcasm and one part adult cushion for child disappointment, would become apparent when we arrived back home.
Not knowing what Las Vegas was at 7 years of age, I grew up to equate it with Neverland. To me it was the sprawling playground that never went to sleep, the magic word that meant excitement and mischief had a licence to continue. 
And that's a pretty spot on description of the famous city nestled in the desert basin of Nevada.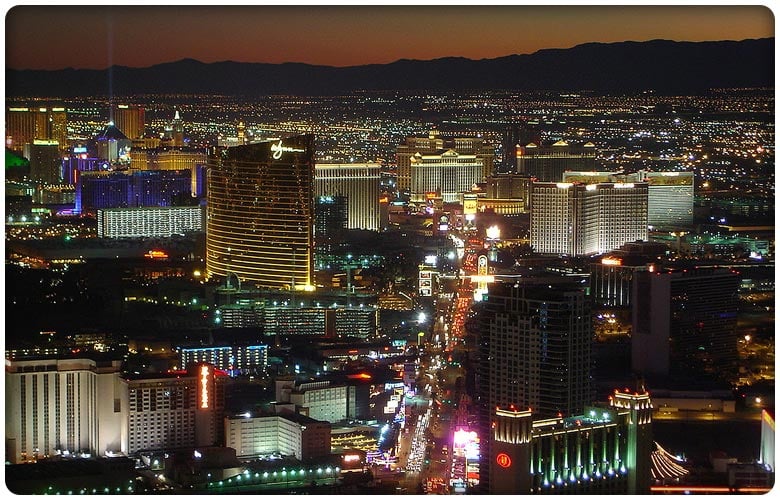 Explore the gambling capital inside out
Las Vegas is synonymous with bliss and excess. A 20th century city through and through, its neon architecture rises out of the arid plains of Mojave Desert and dwarfs the mountains that fence it into place. Nature takes a backseat to human enterprise in this metropolis built on bling and entertainment.
And even though the big lights would make you think otherwise, there's something for everyone in the promised land. 
Chances are you'll be lucky enough to visit Vegas at least once in your lifetime, and even if you've never bet on as much as a round of drinks, you won't want to miss out on the chance to flex your wagering muscle in Sin City itself.
Remember that what happens in Vegas, stays in Vegas! 
It's funny watching Bradley Cooper and his pals trying to piece together a patchwork memory of their crazy bachelor's party in Vegas in The Hangover, but you don't want to goof around the gambling mammoth of a city and wake up with a severe case of amnesia and empty pockets the next day.
So let's smarten you up about the pleasure pit and what its gambling paradise can offer you, even if you're never set foot in a casino.
Q&A in a flash
All you're burning to know about Vegas in easy-to-digest bites.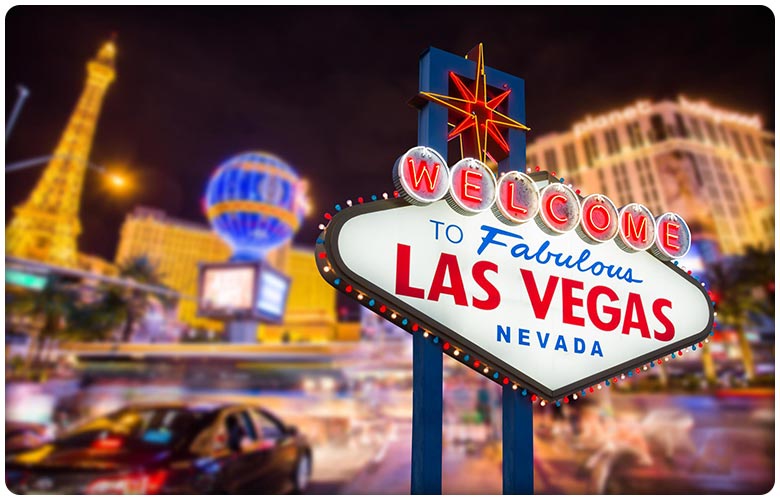 BASIC FACTS
What is Las Vegas?
The gambling capital of the western world, a top tourist destination and an entertainment mecca in one US city.
What state is Las Vegas in?
Nevada.
What's the time difference between the UK and Las Vegas?
Las Vegas is in the Pacific time zone – GMT-8 in winter, GMT-7 in summer. Las Vegas clocks are 8 hours behind the UK's.
How far is Las Vegas from New York, London, Los Angeles, San Francisco, the Grand Canyon etc.?
New York: 2,529 miles via I-80 E (38-hour drive) or 5-hour flight
London: 10-hour flight
Los Angeles: 270 miles via I-15 S (4.5 hour drive) or 1-hour flight
San Francisco: 570 miles via I-15 S and 1-5 N (9-hour drive) or 1.5-hour flight
Grand Canyon: 252 miles vie I-15N to Grand Canyon National Park (4-hour drive)
What's the weather like in Las Vegas?
Las Vegas is located in the Mojave Desert and has a subtropical, hot desert climate. In summer it's very hot and dry, with temperatures climbing over 40°C (104°F) in July. 
December is the coldest month, with a daytime average high of 14°C (57.2°F). At night, it can drop close to 0°C (32°F).
Rain is rare: February is the wettest month with 1.75cm of precipitation.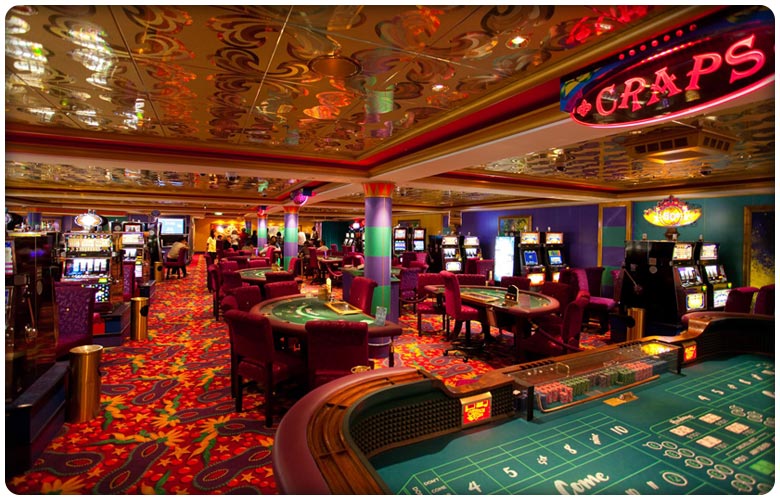 LAS VEGAS CASINOS
How many casinos are there in Las Vegas?
73 in the whole city, including Downtown, the Strip and their surroundings.
How many casinos are there in the Las Vegas Strip?
29.
What is the biggest casino in Las Vegas?
The Venetian Casino is the biggest casino complex on the Strip and the whole of Vegas. Measured together with the adjoining Palazzo Casino, it adds up to a total of 243,684 sq ft (22,639 m²).
If that's too abstract for you to visualise, try picturing an area that can hold up to 52 NBA basketball courts.
Without the accompanying Palazzo, The Venetian loses to Wynn, coming in at a respectable 186,187 sq ft.
When was the first casino built in Las Vegas?
Nevada legalised gambling in 1931 and The Northern Club was the first to get a Nevada gaming licence.
Located on Fremont Street in Downtown Las Vegas, The Northern Club had been in business since 1913 as Las Vegas Coffee House, and offered illegal gambling and liquor in the prohibition days.
Who started the first casino in Las Vegas?
The Northern Club was run by Mayme Stocker, the first person to hold a Nevada gaming licence. Later on, the establishment reinvented itself under many names (Turf Club, Monte Carlo Club, Coin Castle and Le Bayou) until it was bought, closed down and razed to the ground in 2016.
Read more about this formidable woman's story.
Which is the oldest casino in the Las Vegas Strip?
El Rancho Vegas was the first casino to operate on the Strip. The country and western-themed casino opened in April 1941. It closed down in June 1960 after its main building was destroyed by fire.
The oldest casino on the Strip that's still operational is The Flamingo.
Inaugurated on Boxing Day 1946 by the infamous gangster Benjamin "Bugsy" Siegel, it was the epitome of glitz and glamour.
While the original building isn't there anymore, the oldest parts still standing are from the 1960s.
What is the most famous casino in Las Vegas?
The Strip is full of iconic casinos known far and wide. It's hard to nail down "the one", but these are great contenders:
The fountain of Bellagio's grandiose water choreography is one of those indelible images of opulent Vegas. Bellagio is a favourite amongst professional poker players owing to its high table limits.
Bellagio is one of 3 casinos (the others are The Mirage and MGM Grand) targeted for a heist in the legendary 2001 movie Ocean's Eleven, starring George Clooney, Matt Damon, Brad Pitt and Julia Roberts.
The original Ocean's 11 released in 1960 starred Frank Sinatra, Dean Martin and Sammy Davis Jr. The big-name  casinos to be hit almost 60 years ago were Sahara, Riviera, Desert Inn, Sands and Flamingo.
A quintessential gambling haven, Caesars Palace went all out with its ancient Roman theme in 1966. Guests are transported back to the glorious days of the empire with marble statues, fountains and extravagant decor.
Caesars also pulls in crowds for sports betting in Vegas with its massive 138-foot LED video wall.
One of the mainstays of Downtown Las Vegas, Binion's was born in 1951 as Binion's Horseshoe, named after its owner Benny Binion. It's widely considered to be the birthplace of World Series of Poker.
Which casino is the best in Las Vegas?
The answer to this varies wildly, depending on what you're looking for. Most of the ones with consistently high ratings across the board have already been mentioned. TripAdvisor recommends these top 10:
Wynn Las Vegas Casino
Palazzo Resort Casino
Casino at the Venetian
Casino at Bellagio
The Cosmopolitan Casino
Casino at Aria Resort
Red Rock Casino
Casino at Encore
Ellis Island Casino & Brewery
Paris Las Vegas
A dazzling all-rounder, Wynn often tops the "best of" lists.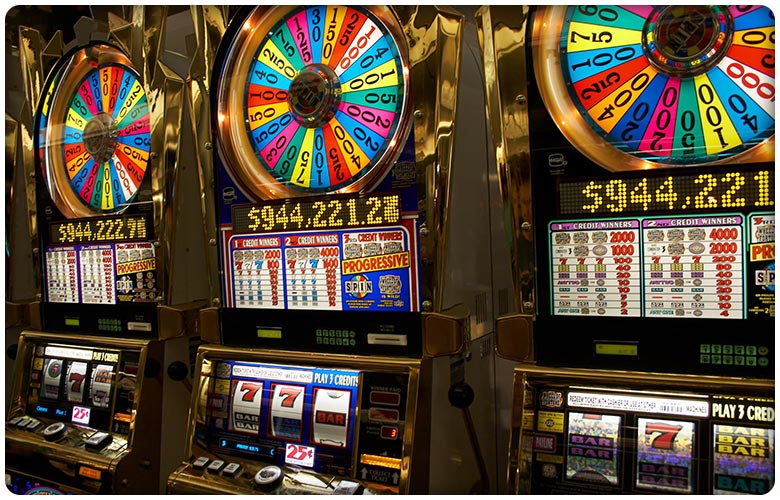 PLAYING IN LAS VEGAS
How old do you have to be to play in Las Vegas casinos?
21. You'll need to prove your age by presenting your passport or an international driving licence (which will have a double function if you intend to drive in the USA).
Can you smoke in Las Vegas casinos/hotels/restaurants/entertainment venues?
Yes, you can smoke in most casino gaming floors, strip clubs and tobacco stores, plus in some age-restricted bars and restaurants. 
Check out the full explanation of Nevada's smoking laws by Las Vegas criminal defence lawyers.
Which Las Vegas casinos, hotels and entertainment venues are the most accessible/wheelchair-friendly?
Surprisingly, Las Vegas has more wheelchair-accessible rooms than any other city in the US. It's one of the friendliest travel destinations for adventurers on wheels!
Major casino resorts and hotel chains have wheelchair-accessible rooms with roll-in showers and appropriate toilets. The casinos themselves are designed to be enjoyed by everyone – you can roll straight up to a gaming table or a slot machine with next to no fuss.
Most other Vegas attractions cater for disabled guests too. 
Learn more about crafting the perfect accessible trip to Vegas.
Why are there no clocks in Las Vegas casinos?
Casino gaming floors don't have any windows or clocks to eliminate the sense of time passing. 
It's easy to lose track of time and focus on the games when you don't have daylight or a big timepiece telling you how late it is.
What is the biggest Las Vegas casino payout?
In March 2003, a 25-year old software engineer from LA hit the biggest jackpot in Vegas history: a whopping $39.7 million. 
The record-breaking slot machine was Megabucks in Excalibur Casino. The anonymous winner took his winnings in 25 annual instalments of $1.5 million.
The biggest single in casino roulette so far happened in 2004, when English gambler Ashley Revell famously took the plunge with a double or nothing for all his life possessions. He put his entire fortune of $135,300 on red on a single spin at The Plaza.
The gutsy Brit won and instantly doubled his net worth!
What casino has the best odds in Las Vegas?
On the Strip, the best combination of good odds and low minimum bets is at Treasure Island Casino. With 2 decks, a $25 minimum and a house edge of 0.255325% it's a winning combination.
If you venture off the Strip, your best bet is M Resort. 2 decks, $50 table minimum and a house edge of only 0.19% is the fairest deal out there.
Blackjack rules tend to coax out the casino's house edge really well. The widest differences you'll find are in blackjack payouts (3:2 vs 6:5) and the rules governing doubling,  splitting aces, hitting soft 17, and surrender.
Better odds usually mean bigger table minimums. And a survey conducted in February 2018 shows that odds still vary between casinos in the Strip, Downtown and the outskirts of the city.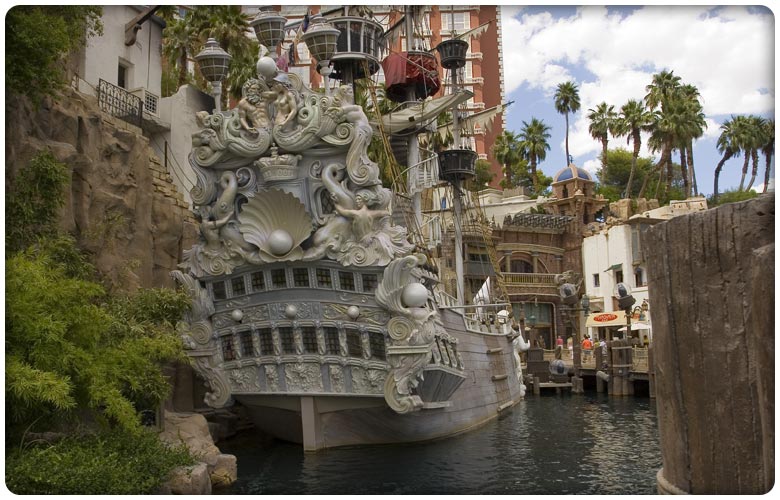 CASINO ETIQUETTE
Good manners go a long way, especially in service-driven Vegas. Here are the most important ones to live by.
Do's
You'll be collecting quite a few freebies as well as lavish treatment, so tips are a must to redress the balance and spell your gratitude in cold cash. 
Prepare your pennies: $1 per drink for cocktail waitresses, $1 per hand won in table games and $5 per hour to the dealer, even if you're not winning. And don't take it out on the staff!
Keep your cool and maintain a professional attitude at all times. Needless to say, control your drinking – not just as a courtesy towards casino workers and patrons, but also to keep a steady grip on the games.
If you've never played, familiarise yourself with the game as much as possible before you start your session. Knowing the rules will make your dealer's life easier, even though they'll be happy to explain how the games work. Just ask!
Don'ts
Never take pictures on the casino gaming floor!
Don't touch other players' chips or hover over someone's shoulder – this could land you into trouble with others.
Don't save seats or leave your stuff lying around on the gaming tables. Remember to pay the dealers and players due respect.
Here's more on how to stay in the casinos' good books.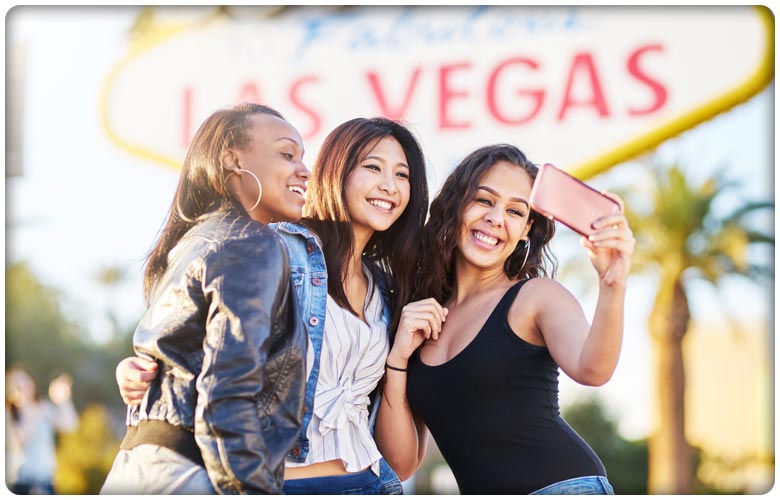 Why is Las Vegas so popular?
It's on everyone's bucket list.
Las Vegas remains perennially popular thanks to its dizzying variety of gambling activities boosted by free booze, world-class entertainment and shows, and its all-round appeal as a vacation spot to cross off your wishlist. 
If there's a city that's an eternal pop culture icon, it's Vegas. 
It's the only place in the world where you can sip a beer or gin and tonic on the street in between Gwen Stefani wooing you with renditions of her critically acclaimed albums and a night-long blackjack bender that ends with you floating on an inflatable flamingo as the sun rises over the pool.
Here's mighty Vegas in numbers:

It's got an enviable legacy.
Vegas provided the first national platform for Elvis Presley to flourish and propelled him into superstardom with a residency lasting from 1969 to 1976. 
He'd first hit the Vegas stage in 1959 at just 21 years of age, but this early performance was shunned by critics before he reached a record of 101,509 concertgoers in one 29-day period during the "Vegas years".
The King of Rock 'n' Roll is immortalised in every corner of Vegas, from mugs in souvenir shops to weekly tribute shows headlined by lookalikes that quench your nostalgia by replicating the experience in its heyday.
Other stars of the 20th century had long-term residencies in Vegas: Frank Sinatra, Sammy Davis Jr., Wayne Newton, Tom Jones, Prince, and The Rat Pack.
The noughties marshalled in the likes of Celine Dion and David Copperfield to ever more enthusiastic audiences.
Then there's the rags-to-riches story of Vegas that mixes mobster influence into a magic celebrity cocktail, and transforms scarcity into a glittering empire that not even the most cynical of critics can resist.
Maybe this now-legendary Fear and Loathing in Las Vegas quote applies for the town-at-large, not just one of the itinerant souls in the movie:
Too weird to live, and too rare to die.
Go watch the smorgasbord of psychedelia and debauchery adapted from the famous novel by Hunter S. Thompson if you haven't yet, by the way. 
The cult classic is a mind-bending warp of an adventure precipitated by two men's forays into the urban wilderness of Vegas. 
Check out the trailer:
How to gamble successfully in Las Vegas (without prior experience)
Yes, you too can do it. Anyone can! Even if the idea of parting with your money with panache normally ruffles your feathers, gambling in Vegas is the experience of a lifetime.
In 2017, 74% of visitors to Las Vegas gambled according to the Las Vegas Convention and Visitors Authority Visitor Profile Study.
Whoever you are and wherever you come from, there's no better place to lose your gambling virginity than in Vegas. And that's what millions each year come to do.
The Vegas evolution
The Vegas economy is nothing short of a miracle, having been born in vast desert lands starved of natural resources. 
Itinerant Nevada workers and later, American gangsters, were the building blocks that gave rise to the unlikely prosperity in one of the hottest places in the world.
Gambling used to be moulded in the cast shaped by the baby boomer generation. Our parents and grandparents stared into slot machines in a slouched, crossed-fingers pose that passively prayed for a win.
Casino table games, while coaxing a level of skill into the process, still stuck to a formula that has barely changed in centuries.
The rudimentary format of brick-and-mortar casinos is still there: table, dealer, players, cards, dice. You can experience a similar thrill in live dealer casinos online. It's only the outer façade that morphs.
Vegas gambling for millennials
Vegas is finally reimagining its gigantic gaming arena for millennials. We're not the sort to wait for fortune to fall on our lap, so casino bosses have been taking note.
MGM's committee for turning Vegas gambling into a palatable dish for generation X, Y and Z has been operational for a couple of years. It turns out that millennials don't have the same propensity for the gambling choices their elders made.
Quite the contrary, placing blind faith in luck and riding out the outcomes doesn't cut it for us. Instead, we spend more than a healthy buck on getting marinated and prefer entertainment of the nightlife kind.
Skill-based slot machines are now a thing on The Strip. These blend a dash of bonus rounds that require exertion of some sort from the player, like bringing down zombies, shooting bubbles or swiping fruit to make smoothies. 
There's even a word-forming slot for those who like a brainier challenge.
No longer confined to a solitary couple of minutes, you can play these arcade-inspired slot machines in multi-player configurations on the casino floor. Finally a means for roping friends into fun bets! 
Find them at Planet Hollywood, Harveys Lake Tahoe and Caesars Palace.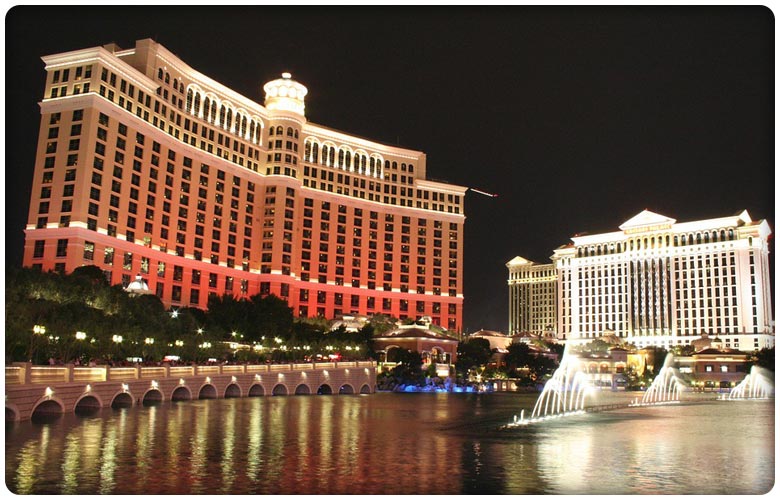 CASINOS
Beginner tips
Let's start with some tips for first-timers:
Gambling is entertainment. Approach it as you would spend money on the movies, a show or a pub crawl. At its core it's a transaction that buys you some good fun. Winning is the cherry on top!


Land-based casinos such as those in Vegas rely on their house edge to secure profits and stay in business. The house edge can vary from one casino to another but specific casino games usually have a house edge that is more or less the same across casinos. If you want to skew the odds in your favour, play the games with the lowest house edge.


Casinos off The Strip are cheaper to play at. With lower table minimums and higher payouts, the casinos on Fremont Street in Downtown Vegas are always worth your bet.


Game rules and conditions differ from one casino to another. Get your hands on the important information before you start losing money thanks to a variance you never saw coming.


Most casinos offer beginner lessons for their skill-based games. If there's one thing the casino establishment is generous with, it's giving players unbridled access to the games such as blackjack. Ask the casino reception if lessons are available for the game you want to learn. They're usually held in the morning and can be a really fun introduction that eases you into the casino atmosphere and makes you a couple of new friends without the pressures of losing money.


As with other aspects of your trip, set a budget for gambling. You wouldn't spend $1,000 on rounds of drinks if you couldn't afford it, so why should gambling be any different?


Don't get carried away by tipsy overconfidence or the hedonistic Vegas vibe. What happens in Vegas stays in Vegas, including forfeiting a huge chunk of your wallet to the casino. Resist the lure of spending more than you originally set out to and you're sure to create a positive experience and avoid troubling consequences.


If the dealer knows the players by name, you can bet they're regulars. Clue: you'll be setting yourself up for big losses if you play against locals or long-time gamblers that know the games like the back of their hand, especially in poker. If you happen to be sharing a table, politely excuse yourself from the scene and find another table for newbies.


Gaming psychology matters. Your aim is to keep your head above everyone else's, so steer clear of superior competitors and get cosy with tourists just like you – the boozier they are, the merrier your sober strategy. Avoid the risky mindset and get familiar with the psychology of casino games.


Check slot machines' RTP before you choose one. The higher the "return to player", the better your chances of winning over time and incurring lighter losses. Also, slots next to casino entrances tend to have worse RTPs than the ones further away, so get looking inwards for the luckier machines.


Get insider information for a small tip. Servers employed in the casinos dash around the floor all day and inevitably pick up insights from their observations of patrons and the banter they strike up. Ask them about the best-paying slot machines and other games in exchange for a tip to make their day.


Walk away from the game if you're winning enough OR losing too much. Seriously, you're one of the lucky ones if you leave the casino with more money than you took in. Don't chase your losses and be the mature gambler even pros have a hard time embodying: the one who pockets winnings before they evaporate.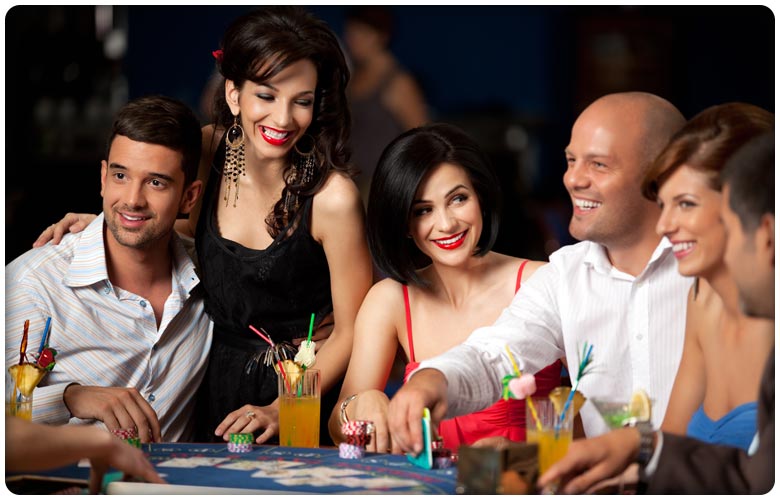 Best Las Vegas casinos for blackjack
Treasure Island has the lowest house edge in Las Vegas Strip: 0.255325% .
Cromwell, El Cortez, Hooters, Lucky Club and Poker Palace have the lowest minimum bet: $1. Out of these, El Cortez has the smallest house edge: 0.56926%.
Palazzo is the the right choice for high stakes blackjack, with the highest table maximum of $20,000.
Best Las Vegas casinos for roulette
Mirage has European roulette with the 'la partage' rule: you'll get half back on even money bets if the ball lands on zero. The house edge drops from American roulette's 5.26% and single zero roulette's 2.7% to 1.35%. Table minimum is $25 and maximum is $20,000.
Low rollers should head to Boulder Station, Fiesta Henderson or Fiesta Rancho. The table limit for American roulette is $0.25. Boulder Station offers the biggest range for progression with a maximum bet of $2,000.
On the Strip, the cheapest roulette table is in Flamingo: $1 minimum, $500 maximum in American roulette.
The highest maximum bet is in Harrah's: $8,900.
Best Las Vegas casinos for craps
Craps payouts are uniform across the whole city of Vegas.
Most casinos on The Strip are moving towards 2x odds, meaning you can only bet twice your original pass line bet on the odds. Taking the odds doesn't have a house edge, so this trend effectively curbs these low-risk bets. This way, more of your bets are subjected to the house edge of the pass line or don't pass bets.
The Cromwell on the Strip is the exception, allowing up to 100x odds.
The minimum bet tends to go up whereas the maximum bet for odds goes down the closer to the Strip you get. The time of the day and the week may also affect the betting limits. You need to put more money down to get to the table during peak hours.
These casinos have a great balance of low minimum and high odds: Joker's Wild with a $1 minimum and 10x odds; Sam's Town with a $3 minimum and 20x odds.
Best Las Vegas casinos for baccarat
The lowest minimum bets ($5) can be found at Boulder Station, Palace Station, Palms and Rampart.
Most casinos on The Strip offer baccarat with a $10 to $25 table minimum.
High rollers can have a heyday at any of the following casinos with their $20,000-maximum baccarat tables: Encore, Aria, Bellagio, Palazzo and Venetian.
Best Las Vegas casinos for free drinks
Everyone knows that free drinks are the best thing about Las Vegas casinos. You'll be amazed to learn how bars and nightclubs outside of the casinos fleece you alive for booze, so swapping a cheeky bet for a cool martini is a good gamble, if you ask us.
It's 2018 and some casinos have started rolling in automated drink monitoring systems to ensure free drinks are "earned" by patrons through the amount and rate at which they gamble. Fear not, however, as the minimums are still low and it's more of a measure to ensure only gamblers are getting the boozy comps.
Unrivalled for its ambience and delicious signature complimentary cocktails, The Chandelier Bar at The Cosmopolitan will serve you without any if's or but's if you're hooked up to a video poker machine.
Tag at The Linq is swiftly building a reputation as the best beer bar in Vegas. With over 150 beers to choose from, we believe the hype. Many of the craft and imported beers will be brought over to you if you're playing video poker or another game on the bartop machines. 
Pub 365 at Tuscany is also unmissable for craft beer and video poker while being delightfully monitoring-free for now.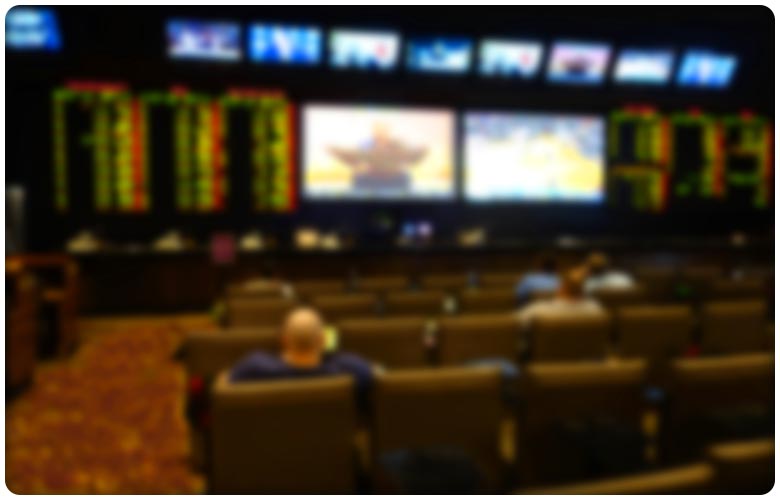 SPORTS BETTING
Beginner tips
Sports betting can easily be rewarding if you follow these pointers:
Start small – stretch your gambling budget with a couple of sports bets. Sports betting is ideal for squeezing out the last drops of value from the spare change you've got left in your pocket. You can generate money for a drink or two from close to nothing if you take a well-calculated chance.


Don't gamble with your heart. If you support a team or a player fervently, drop all notions of loyalty and subjective opinion and exercise ruthlessness in your analyses of the odds. Attachment to a favourite might provide the impetus to gamble but there's no dough to be made from emotional decisions.


Sports betting is all about historic and live odds. You pick a team or a player (sometimes an animal if it's horse racing) and bet on the outcome of the game. Better-performing teams and players have higher odds of winning, but the lower the odds of winning, the more money you get if that unlikely bet wins. Odds are updated all the time in Vegas casinos that offer sports betting (also called sports books).


Let them do the work for you. Like other sports books, casinos in Vegas publicise the betting odds very freely. Pay attention to them; don't bet blindly. Take your segment of teams and games and figure out if they're likely to cover the spread. Place your bets strategically; at the end of the day, the betting business is all a game of mathematics.
Current deals and promotions in Las Vegas
CASINOS
Player cards
One of the best initiatives in Vegas casinos is the player card. You can sign up for one at each casino you visit to qualify for points and "comps" (free stuff).
Just ask where to register for the card on the casino floor and take your ID. You'll accrue points according to the number and value of the bets you make in the casino.
Don't make the mistake of thinking that a single $700 loss in roulette bumps up your card credit – $5 per hand in blackjack for two hours every day will do more to drive up your score.
Whereas loyalty and VIP programs in online casinos focus mainly on casino bonuses, comps in Vegas casinos can consist of discounted rates on hotel rooms, free meals and tickets to shows, and even free accommodation – if the casino staff notices you're betting eye-catching amounts.
You might be able to redeem your points while shopping in the resort complex, as well as gain extra casino credits when you shop. 
Obviously, it pays to be faithful here, unless the player card you get is valid for more than one casino. And they sometimes are.
Don't be afraid to ask what comps are available for each card. At times, the casino may reward you for choosing to play again after a long absence, especially if they learn you've been betting somewhere else.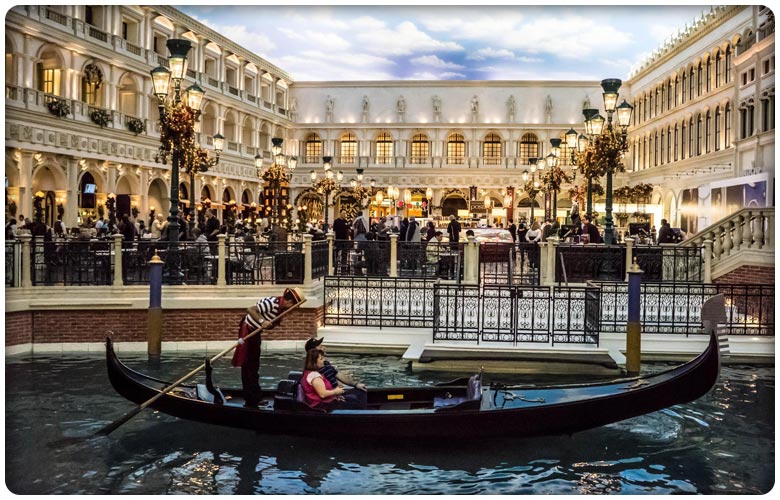 Where to stay in Las Vegas
Las Vegas is no place for crashing with your aunt. Teeming with lavish towers and otherworldly resorts, the city is known for spoiling its guests with suites the size of a suburban house.
Gamblers with a penchant for high stakes are the well-known "whales" who get comps like a world-class butler on top of the marble-bottomed view of the cityscape.
Casinos in Vegas have a habit of rewarding high-value players with more exotic toys than you can imagine, but for the rest of us mere mortals, there are still ways to live the Vegas dream without funnelling hundreds of thousands of bucks into the casino tables every night.
Dirt cheap/deals
What's awesome about Vegas is that the luxury is attainable if you're savvy enough to book at the right time.
The low season and particularly quiet days or weeks can see a room at one of the major resorts fluctuate from its standard going rate of $200 per night to something like $45.
Visit the metropolis mid-week for cheaper accommodation prices. The cost of a room might be slashed by over 50% from a Saturday to a Wednesday.
The Stratosphere and El Cortez are amongst the cheapest hotels in Vegas that don't stray far from The Strip. Rates begin from as little as £20 per night.
Most casino-and-hotel combos on The Strip are owned by the Caesars or MGM corporations. Sign up to their reward programs before your trip and search for special deals for members in advance. Here's MGM's reward program and the Caesars reward program.
Alternatively, stay on the hunt for ephemeral offers waiting to be snapped up by keen bargain-shoppers.
If you're in Vegas to gamble and be entertained, forget Airbnb. You're better off placed firmly within the Strip, Downtown or the city centre's nucleus, which are all occupied by hotels.
Middleman
If you're the average spender, most Vegas hotels will slide snugly within your budget. This wide range includes options from the lower end of the spectrum like Bally's up to the plusher Mirage.
The MGM Grand, Paris Las Vegas, New York-New York, Planet Hollywood and Aria are made to fit like a glove for the median traveller eyeing The Strip.
These resorts have a lot in common – pools, casinos, restaurants, clubs, shows, events and nicely done up rooms that give you the big Vegas embrace you won't want to leave.
Rockstar
Hilton's fanciest hotel on The Strip will make your jaw drop in Louis Theroux's documentary about gambling in Sin City.
This is one of the over-the-top tycoon and high roller magnets in the city with the ultimate concept for swanky Vegas accommodation: the super suite. Others on this exclusive list of playpen suppliers for the world's 1%: Wynn and Encore, Caesars Palace, Venetian, Mandarin Oriental, Bellagio and Four Seasons.
Let's jog your opulent fantasies: 10,000 square feet adorned with a baby grand piano, bathrooms with remote-controlled toilets, $80,000 worth of linen, a game room featuring a bar and pool table, and a majestic terrace overlooking the Garden of the Gods. All this at the Octavius Tower Villas at Caesars.
These not-so-shabby digs go for $30,000 to $40,000 a night and were modelled on The Hangover guys' Vegas stay in a fictional mini-palace, so you know where to stay if you've reached superhuman status.
What to wear in Las Vegas
Wardrobe wisdom by Sarah-Rose Harrison
Fashion-savvy UK stylist Sarah-Rose Harrison is here to dish out some top tips for suiting yourself up in the best way for Vegas.
First up, check the weather forecast before you leave. You can pack your outfits wisely this way. Comfort is key, and the weather has a huge bearing on that.
Vegas is in a desert, so summertime is hot and dry and it gets chilly in the winter months. Beachwear is a must for lounging by the pool, elegant clothing for making a statement in the casino, restaurant or nightclub in the evening.
Surprisingly, casinos are not terribly strict about dress codes. You'll find patrons dressed in all sorts of ways in the casino floors, but most nightclubs won't let you in if you're not dressed to the nines. 
You may also feel out of place in your Hawaiian shirt or sarong in restaurants, especially at dinnertime. You might want to read up on casino fashion before testing your wardrobe choices in Vegas.
In a nutshell, the best strategy is to pack a variety of outfits to see you through every possible situation comfortably and stylishly.
And if you're missing a key piece, shopping in Las Vegas can fill the gap effortlessly.
You'll have seen films set against the shimmering backdrop of Sin City and recognise the sharp, monochrome palette of the rich and famous who regularly frequent the iconic Strip.
That doesn't mean you can't have a little fun and add some sparkle to your holiday wardrobe. It's the glitz and glamour of Las Vegas that allures gamblers and visitors from around the world.
My capsule wardrobe ideas include classic pieces that can be put together in several different combinations. You'll have a fashion-forward outfit ready for every kind of Vegas experience, including spontaneous trips, secret parties and unexpected invites to VIP gaming tables.
Pack these ten mix-and-match items to travel light, play your cards right and make a trip to remember!
For him
Forget about the male stereotypes of Vegas sidewalks: frat boys and middle-aged, balding guys sporting baseball caps and beige shorts.
You probably belong to neither category, so a cool and smart dress sense will ensure you look fab in those snapshots of you on The Strip with your mates or your girl, frozen in time forever.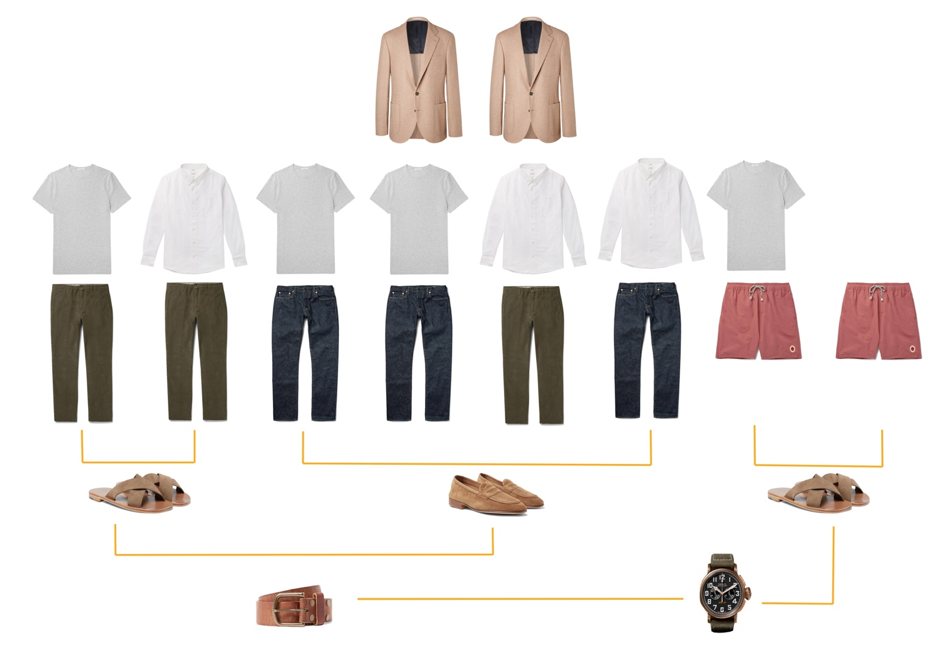 From top left: T-Shirt, £65, Acne Studios; Corduroy Trousers, £225, Lardini; Sandals, £195, Alvaro; Oxford Shirt, £70, J.Crew; Jeans, £295, The Workers Club; Belt, £145, Jean Shop; Blazer, £3,780, Brunello Cucinelli; Penny Loafers, £475, Edward Green; Bronze Chronograph, £5,900, Zenith; Swim Shorts, £65, Mollusk
For her
Women are the fussier dressers and we bet they won't be walking into Vegas without thinking through their travel wardrobe.
The style options are endless for girls – from floral summer dresses and sandals to dark evening jumpsuits accessorised with bright earrings and bangles, every woman should be her stunning best in Vegas.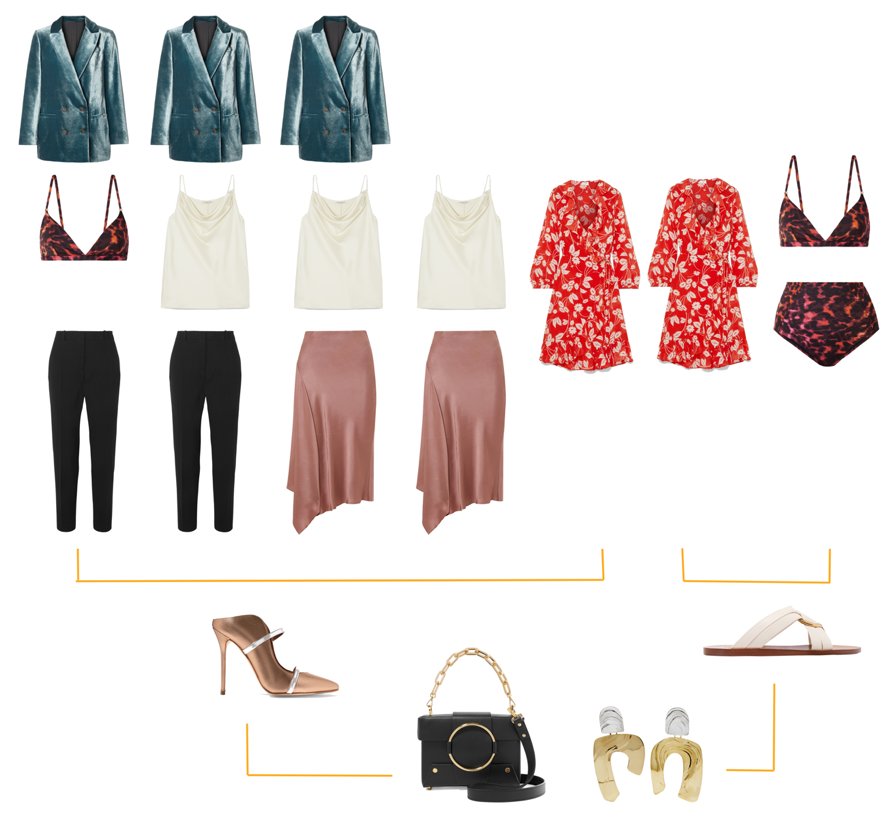 From top left: Blazer, £3,330, Brunello Cucinelli; Bikini set, £300, Stella McCartney; Wool Trousers, £660, Jil Sander; Silk Camisole, £180, Halston Heritage; Skirt, £850, Brunello Cucinelli; Dress, £225, Rixo London; Sandals, £495, Chloe; Gold and Silver Earrings, £190, Leigh Miller; Bag, £395, Yuzefi; Mules, £475, Malone Souliers
How to get to and around Las Vegas
You might have heard that Las Vegas is not very transport-friendly, and while it isn't a perfectly-oiled engine when it comes to transport, getting from A to Z shouldn't be difficult if you plan for it in advance.
Plane
We covered some information about driving to Vegas from other cities earlier in the guide.
If you're flying into Vegas by plane, on the other hand, you'll be arriving at the McCarran International Airport.
This major airport is serviced by nearly 30 airlines, 6 of which are budget airlines: Allegiant Air, Frontier Airlines, JetBlue, Southwest Airlines, Spirit Airlines, Sun Country Airlines. Alaska Airlines – formerly known as Virgin America – also flies in and out of McCarran.
Booking in advance almost always gets you cheaper flights. Use travel search engines like Skyscanner, eDreams, Google Flights, KAYAK, and Momondo to compare prices and get the best deal.
Cast your net far and wide and remember the flight extras. Sometimes traditional carriers will have a better package than low-cost carriers due to the notorious costly add-ons charged for by budget airlines.
Monorail
The Vegas monorail snakes around The Strip in a bid to make transportation around the massive resorts easier and drive traffic away from Las Vegas Boulevard.
It's a fast overground railway service that works like a subway moving overhead instead of underground. The monorail runs on one line that goes from MGM Grand to SLS Las Vegas in around 14 minutes, stopping at these stations:
MGM Grand
Bally's/Paris
Flamingo, Caesars Palace
Harrah's/The Linq
Las Vegas Convention Center
Westgate
SLS Las Vegas
A must for unhindered travelling on The Strip, monorail tickets start at $13 for an unlimited 24-hour pass for one person. Loads of other ticketing options are available.

Here's a handy map of the route and the opening hours:
Monday: 7am - midnight
Tuesday, Wednesday, Thursday: 7am - 2am
Friday, Saturday, Sunday: 7am - 3am
Mind, however, the fact that most stations are situated at the back areas of the resorts. Check your points of departures and arrivals as you're sometimes better off walking on The Strip to get from A to B.
Tram
Las Vegas trams are like the festival shuttles of The Strip: completely free! Just hop onboard and enjoy a complimentary ride on the west side of Las Vegas Boulevard.
You can use either of these 3 tram services:
Bellagio to city centre to Monte Carlo: links the city centre and South Strip, making a run every 10 minutes from 8am to 4am. The indoor boarding platform is near the front desk in the Bellagio hotel lobby, as well as the botanical garden in the Conservatory. Board at the Crystal's Shopping, Dining and Nightlife area in the city centre near Aria. Get on or off near the "Street of Dreams" shops at Monte Carlo.

Mirage to Treasure Island: runs within the Center Strip every 10 minutes from 9am to 1am from Sunday to Thursday, until 3am on Friday and Saturday. Board outside the entrance to Mirage on the right or at the rear end of Treasure Island.


Excalibur to Luxor to Mandalay Bay: runs in the South Strip every 5 minutes. Operates Monday to Thursday from 7am to 2am, Friday to Sunday from 7am to 3am. The tram doesn't stop between Excalibur and Mandalay Bay southbound, but stops at Luxor too northbound.
Bus
Buses might not be your first choice of transportation in the city but they're cheap and dedicated to The Strip and locations immediately off it.
The Regional Transportation Commission (RTC) operates two distinct bus services. The iconic bus to rival London's red double-deckers is called The Deuce and it's blinged out accordingly in a fantastic golden colour!
This air-conditioned vehicle can accommodate up to 97 people and runs 24 hours a day on The Strip, stopping at virtually every hotel and casino.
Stops are clearly marked with signs and are never more than 400 metres apart. The frequence is every 15 minutes from 7am to 2am and every 20 minutes from 2am to 7am.
You can buy 2-hour ($6), 24-hour ($8), and 3-day ($20) bus passes with unlimited rides for the selected duration from Strip kiosks, ticket vending machines and the RideRTC smartphone app available for iOS and Android.
SDX is The Deuce's plainer cousin but is a faster bus that makes less stops along The Strip.
Taxi
Taxis can be a notch below what you'd expect in Vegas, so it's not our top recommendation for travelling within the city.
Cabs can't stop on The Strip and some display questionable driving etiquette, but if money is no object and you want chauffeur service, getting a taxi in Vegas is a good option.
It costs an average of around $23 to take a taxi from the airport to your hotel on The Strip.