Why Responsible Gambling Week is the time for gamblers to speak up
Responsible Gambling Week is a cross-industry initiative that brings all of the gambling industry together to get people talking about gambling responsibly.
Whether it's spinning the silver ball at your local casino or calculating the spread at home and betting across a range of online outlets, it's important to do so responsibly. 
With gambling attractions everywhere, some people can lose sight of the boundaries that keep gambling fun and healthy.
Responsible Gambling Week is a great chance to tune into those limitations and for everyone to adopt positive habits in the future.
What's Responsible Gambling Week?
Running from the 1st to the 7th November 2018, Responsible Gambling Week is a great reminder of the need to have the conversation about gambling responsibly and a good opportunity to broach that subject with anyone you think would benefit from a chat.
Talking about things can minimise issues, and Responsible Gambling Week aims to encourage anyone and everyone to join the conversation.
Being honest with yourself and your loved ones is a good way to improve self-awareness and curb a bad habit before it takes hold.
Some questions you may want to be thinking about: is your pastime under control? Does it contribute positively to your life? Is it time to seek a better balance between gambling and your other commitments?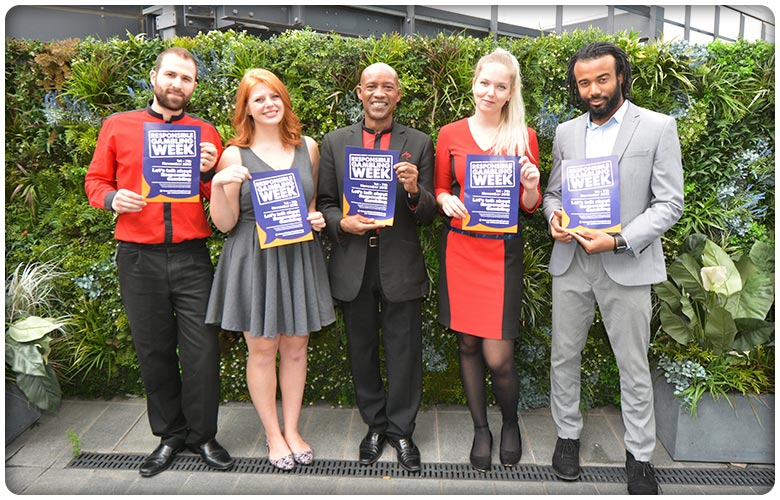 How the industry supports responsible gambling
We firmly believe in welcoming only happy, healthy players to Bojoko – and that covers all areas of gambling.
Whether it's on land or online, casinos are built to offer entertainment and fun, as we divulged in our recent story on the psychology of casino games.
But all casinos bear a responsibility to look after their clientele. Support staff are often in place at your local casino as a point of contact.
It's equally important that online casinos take on a duty of care for their players, especially since the barrier of virtuality and the lack of a physical human presence can increase the psychological detachment one feels when gambling.
Online casino operators have a huge level of liability to go with their responsibility, with heavy fines and massive clampdowns a constant watchdog threat.
Casinos must enforce strict age limits, and filtering out unauthorised gamblers becomes a bigger problem every day.
They also need to protect customers who are less able to help themselves by providing them with tools to help manage their playing.
They do this through:
Self-exclusion: It may not help the casino's bottom line, but profit and loss should never come above the safety – both emotional and financial – of the player involved.
Filtering: Software that protects players can only be a good thing, and products by Cyber Patrol and Net Nanny add that extra layer of online security.
Session limits: Limiting the amount that any player can lose in a single session reduces the risk that they will chase their losses or give in to an emotional response instead of an informed decision.
Deposit limits: By keeping a cap on how much a player can deposit to play their games, casinos can be responsible and show a conscientious attitude by only accepting money players can afford to play with.
Wagering limits: How much players can play with over a day, week or month is monitored and controlled; set by the player but enforced by the casino.
Loss limits: Players can make sure that any losses they suffer are minimised and they retain the element of fun in the long term, whether they win or lose in the short term.
A lot of what we've looked at so far are initiatives from the casino's end.
But as a customer, what should you be looking for in any casino you visit, whether it's on your smartphone, or in person for a night out?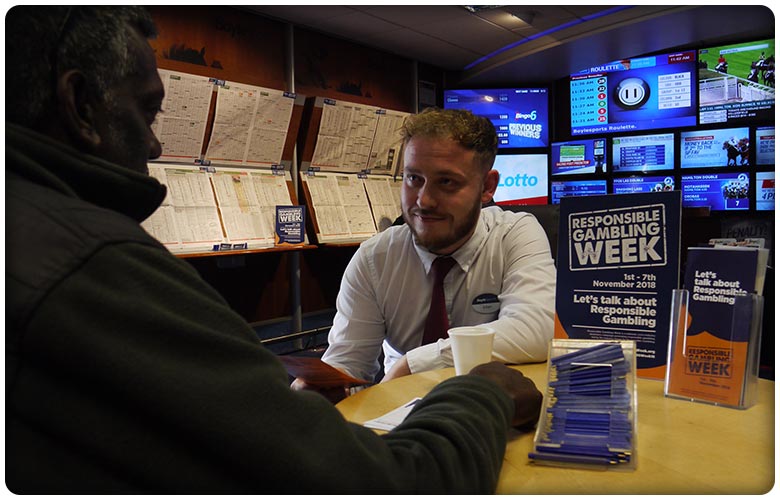 Does the casino you visit have an up-to-date licence?
Casinos pay hefty amounts of money in licensing fees every year to obtain a licence and offer gambling lawfully in their establishment or online platform.
Being fully regulated means submitting to the latest restrictions, so check whether the casino you frequent has a valid certificate.
If they don't, not only are they being irresponsible, they could be risking a big fine and will be behind the curve when it comes to developing safety measures for their players.
You'll find more info about the regulation in our guide to casino licensing.
Do they have safe and clear limits for how much money players can risk losing?
Just like you know there are boundaries for how much you can drink, eat or stay up without sleep, you should also be aware of your gambling limits.
While this ultimately comes down to the gambler in question, UK online casinos have a bigger responsibility than ever to provide support and guidance.
Look for resources and help from support staff about reasonable amounts to gamble with and knowing when to stop.
Has the casino partnered with a gambling charity?
It's not a deal-breaker, but it shows good intent for a casino to work closely with a charitable organisation.
A charity supports problem gamblers and maintains a watching brief on emergent gambling issues without a vested interest, making a valuable contribution to society's wellbeing.
Using Bojoko as a tool for responsible gambling
Bojoko has plenty of information about gambling safely and responsibly, but it's also a bona fide tool you can use to gamble responsibly.
Here's how:
Compare and contrast casinos. Use our powerful sorting tool to find new casinos with a licence you trust and the best and fairest features for you.
Review and rate casinos firsthand. Good, bad or ugly experience, it's all important information for others to know. You can leave your own account of the gambling experience in any casino review on our site.
Customise your gambling experience. When you sign up, create your profile and choose your gambling preferences, your selection is highlighted wherever you go on Bojoko. What you want matters, so don't get distracted by what you don't.
Join a community that cares. You too can read about other players' experiences in a casino, see what they think of a supplier's games and have a look at the ratings they've given to make educated gambling choices for yourself. Make friends with players you trust and keep your gambling patterns in check.
A ton of resources at your fingertips. Our iGaming guides and stories are a great place to glean all the information you need as a regular or recreational gambler. And we're open to hearing your thoughts about how to make Bojoko serve you even better.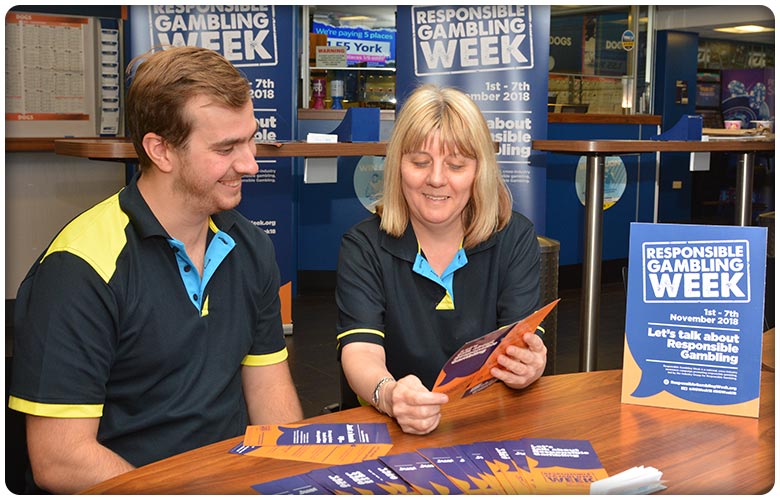 Get help or get involved
Responsible Gambling Week is a chance for everyone in the industry to come together and help each other, with 2018's overriding theme being about starting a conversation.
"Let's Talk About Responsible Gambling" will open the door for gamers to start the discussion. That dialogue shouldn't need to end on November 7th.
If you prefer talking to a support organisation directly, you'll be pleased to know that bodies such as the National Gambling Helpline (dial 1777 whenever you need it), GamCare and GambleAware are all participating in Responsible Gambling Week.
We're equally proud to be here to support all our players from the 1st to the 7th November and every day of the year beyond that. Get the conversation started in the comments below!