Best RTP slots
Bojoko helps you find high RTP slots. RTP, or Return To Player, simply means how much the slot will pay back to players in the long run. There are thousands upon thousands of slots out there, and it's not easy to go through them all to find a good slot with a nice payout percentage.
We are here to make this search easier and help you find the best RTP slots. Our experts have gone through all the big hitters and listed here some of the slots with the highest RTPs possible that are available for UK players.
Sure, casinos do often promote these games, but it is good to know what the RTP scale is and how their selection compares to what is actually available.
Top 15 highest RTP slots in 2023
We have created a list of the high-RTP slots that you can find on online casinos. You can compare the values and see what kind of games there are for you to try out.
Game developers are creating new slots with the highest RTP values all the time. Every once in a while, a new game will pop up and crack the list of the top 15 highest RTP games.
You may come across some slots with highest RTP that are not here, especially if you are just looking at global lists. We have decided not to list games that aren't from UK-licensed studios.
1. Money Carlo – 99.9%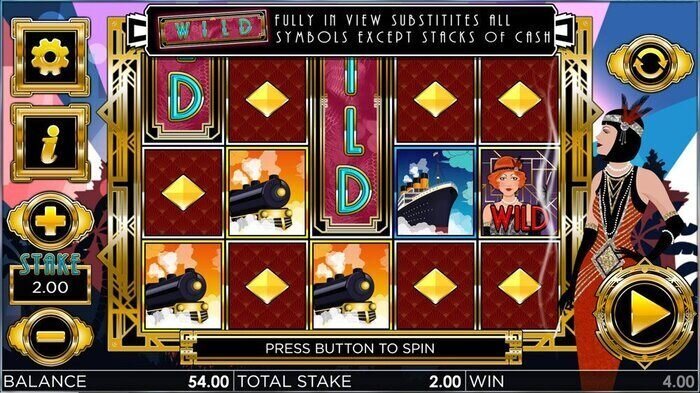 Money Carlo is an oddity in the world of best RTP slots. Designed by Storm Gaming, it has the highest RTP in the world at 99.99%. This means that in the long run, the game barely makes any money for the casino.
The game is a simple, stylish slot that has an art deco theme. It is a luxurious game with symbols relating to the finer things in life, well in the 1920s anyway.
There is a little issue though. This game is not available basically anywhere. With an RTP this high, no casino seems to want it in their game library.
Even though the game is from a UK licensed developer, it is nearly impossible to find a casino that lets you play it.
2. Mega Joker – 99.0%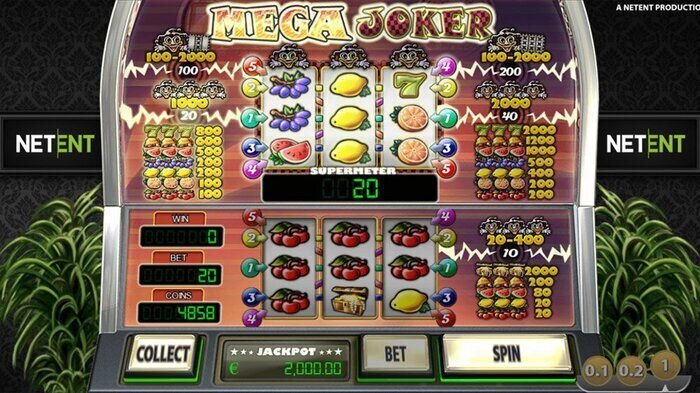 Mega Joker is generally seen as the UK's highest RTP slot, as this game is actually available for people to play.
The game has a huge 99% RTP value.
Mega Joker was made by NetEnt and is a classic retro style slot. The game is very fast-paced, but simple to follow.
It has two tiers, where the wins from the lower tier can be used to play the top one. On the top, the wins are much bigger, but getting to play there is not easy.
Play on Grosvenor »
3. Book of 99 – 99.0%
Relax Gaming went above and beyond with their Book of 99 slot. This game is not part of the original Book Of series, but has some similar features.
Like the name would imply, this slot comes with an RTP of 99%.
The game has a historical Greek theme and stands out of the crowd. Out of the games with ultra-high RTP, Book of 99 is the most complex game, and feels like a proper modern video slot. It even has all the familiar features, like free spin rounds and expanding symbols.
Play on LeoVegas »
4. Jackpot 6000 – 98.9%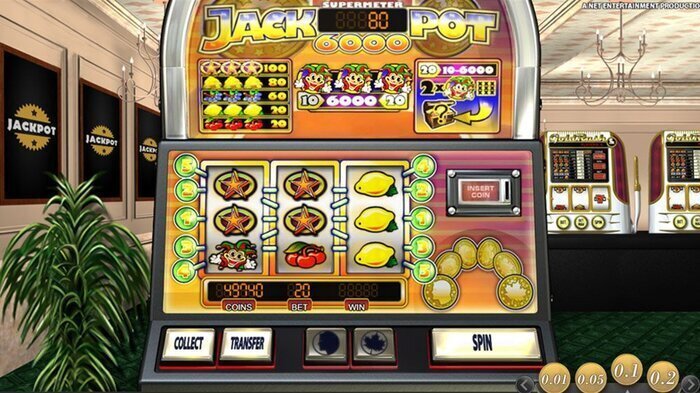 Jackpot 6000 is a classic slot from NetEnt that was released all the way back in 2011. It is a retro slot in both age and style.
The biggest draw of this game is the high RTP, and it was the first one of its kind. For the longest time, Jackpot 6000 was the highest RTP online slot, only to be taken over by Mega Joker.
As a game, Jackpot 6000 is very basic. You have three reels and the only thing you can call a feature is the Supermeter, where you can put your wins and use that money to go for even bigger versions of the same wins.
Play on LeoVegas »
5. Thrones of Persia – 98.8%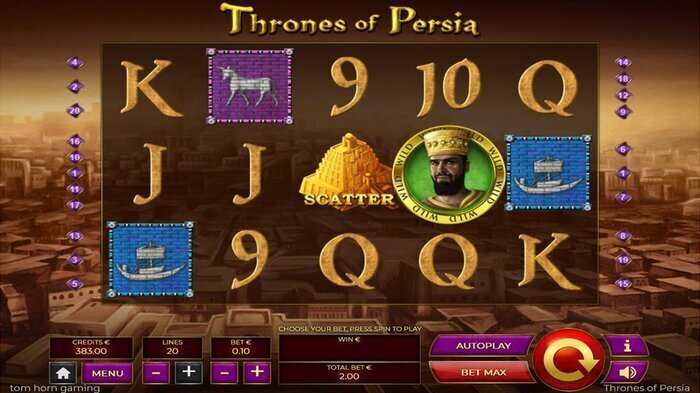 Tom Horn Gaming released Thrones of Persia in 2016. This game is set in historic Persia, and is a highly volatile slot, which is common at this RTP range.
The game has a limited number of features, all which revolve around the scatter symbol. Getting at least three of those will trigger the Ziggurat of Babylon Bonus Game, which lets you increase the amount of free spins and their multiplier.
This slot is notorious for having varying RTP value on casinos. If you want to play it, just make sure you check what the RTP setting is from the game info screen or ask the casino for the data.
Play on Mr Vegas »
6. 1429 Uncharted Seas – 98.5%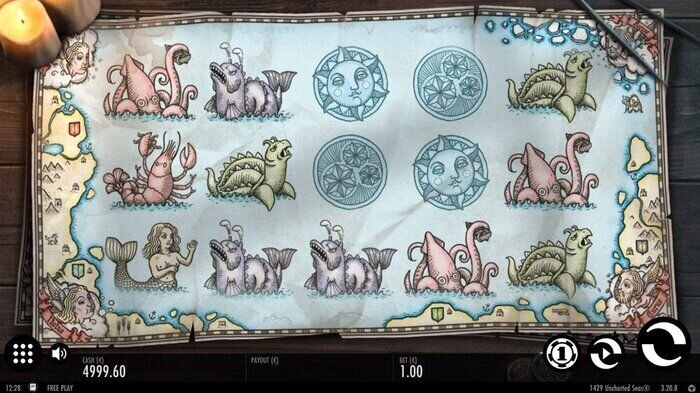 Thunderkick joined the ranks of high-RTP slot developers when they released 1429 Uncharted Seas. This stunning slot is popular, but often banned for bonus wagering due to its high RTP.
The slot is beautiful, which wasn't really a surprise when you consider that it is from Thunderkick. They are known to create games where the visuals really stand out.
The game has a limited number of special features. The expanding wilds are the more common one, and hitting 3 compasses will trigger the free spin feature.
Play on MrQ Casino »
7. Marching Legions – 98.1%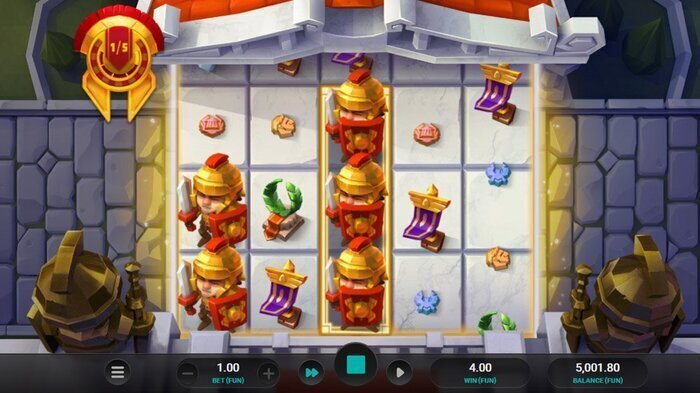 Marching Legions is Relax Gaming's slot that looks more like a mobile game than a slot. It is a stylish game with something unique to it.
The legions of soldiers are wilds in this game. They are stacked, they nudge and they march, meaning the stacks will trigger additional spins while the symbols move one reel to the left. And when enough soldiers have marched off the screen, you get free spins with even more soldiers.
This is the point where games mostly stop being just about the RTP value and start having unique features.
Play on Bet365 »
8. Multi Bricks – 98.1%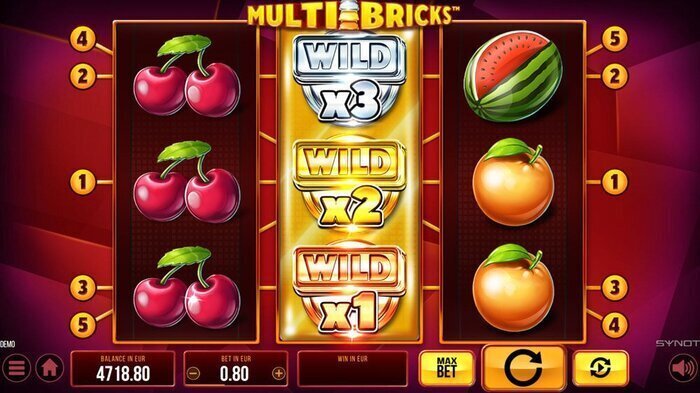 Multi Bricks is a return to the classic style of slots. This game by Synot Games is a three-reel machine with old-school symbols and five paylines.
The special feature mainly revolves around the stacked multiplier wilds. The multiplier can be up to 3x per symbol and a total of 27x per line. There is also scatters that can trigger the free spin mode.
If you want to play Multi Bricks, make sure you check the RTP your casino of choice uses. The game has a wide range of options for casinos where to set the value.
Play on SpinYoo »
9. Blood Suckers – 98.0%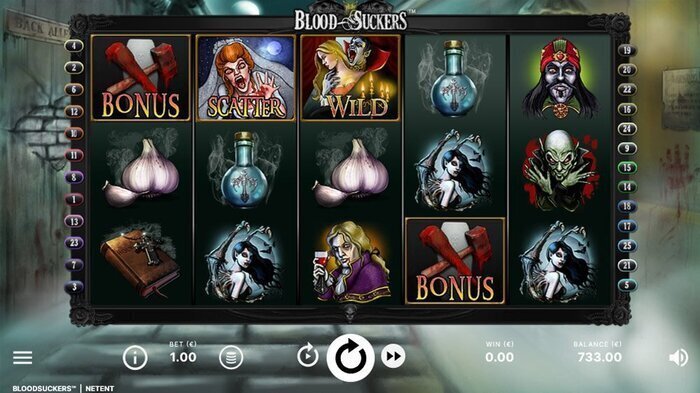 Blood Suckers is a legendary slot from NetEnt released in 2013. For the longest time, it was the go-to game for many players, as it had both an interesting gameplay and a high RTP.
For its time, Blood Suckers was a fine slot, though nowadays the features are a bit dated. The game is still a fun one to visit, but by today's standards, it is by no means unique.
The slot has all the classics, wilds, a bonus game with bonus symbols and a free spin feature with scatters. This is exactly the same as what most slots of that era had.
Play on Unibet »
10. Jokerizer – 98.0%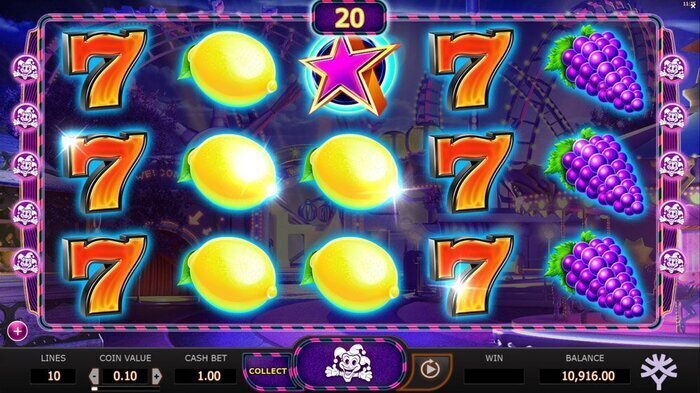 Yggdrasil released Jokerizer in 2016 and it was a popular slot on many casinos due to its high volatility, high RTP and, thus, high potential for bigger wins.
The game has a slight resemblance to Mega Joker and Jackpot 6000. When you win something, you can play the money in the Jokerizer mode, where there are additional Joker symbols for even bigger wins.
You could say that this is the more modern version of those games in terms of visuals and gameplay.
Play on Unibet »
11. Money Cart 2 – 98.0%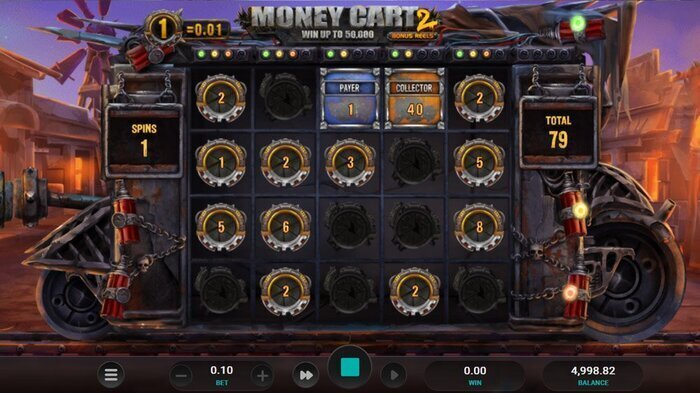 Money Cart 2 is a stylish and somewhat unique slot concept from Relax Gaming. This mechanic has been seen before as a bonus game, but Relax made a whole slot around it.
The game is an all-or-nothing type of a slot with no paylines. You just need at least 3 bonus symbols to start the free spins, which rack up more symbols on the screen, constantly adding to the score. There are coin symbols and special symbols to mix things up.
The predecessor of this slot also had a high 98% RTP, but unfortunately the third iteration has dropped it down to 96% breaking away from the tradition.
Play on MrQ Casino »
12. Starmania – 97.8%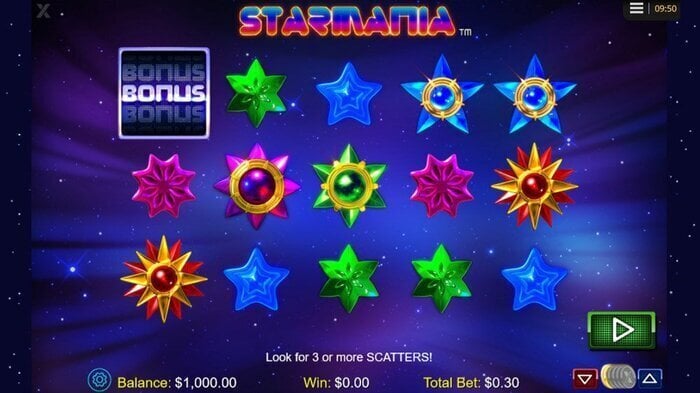 Starmania was NextGen Gaming's attempt to bring the classic slot to the modern age.
It was released in 2015, and obviously, Starmania does borrow slightly from another popular slot of that time, Starburst. Though, Starmania's claim to fame is its high RTP, which clocks in at almost 98%. That is noticeably bigger than Starburst's 96%.
The gameplay is simple, as the game has only a handful of features. It has scatters for free spins and stacked wilds, which there are more of during said free spins, to rack up wins. Speaking of wins, they are also counted from both ways.
Play on Videoslots »
13. White Rabbit – 97.3%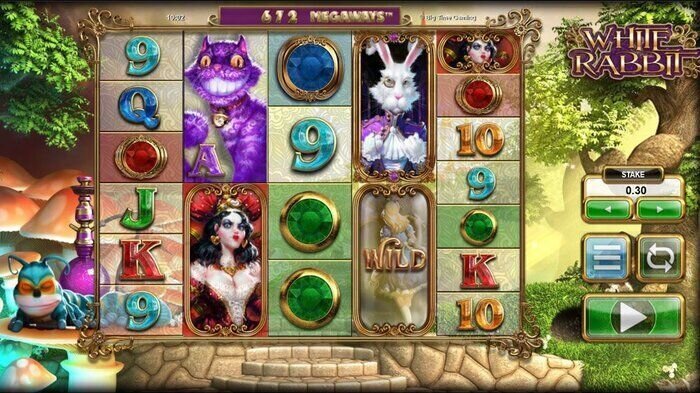 White Rabbit, or sometimes White Rabbit Megaways is a big slot with big features, and comes from Big Time Gaming.
As this is a Megaways slot, it comes with variable paylines, as the number of symbols per reel changes. The game has a bonus feature, which is expanding free spins. Here, the playing field grows as you get more wins, making more and more symbols appear each time, which in turn results in more active paylines.
White Rabbit is a surprising slot, as it is a Megaways game that has both a medium volatility and high RTP. This is a combination that you don't often see when comparing slots.
Play on All British Casino »
14. Big Bad Wolf – 97.3%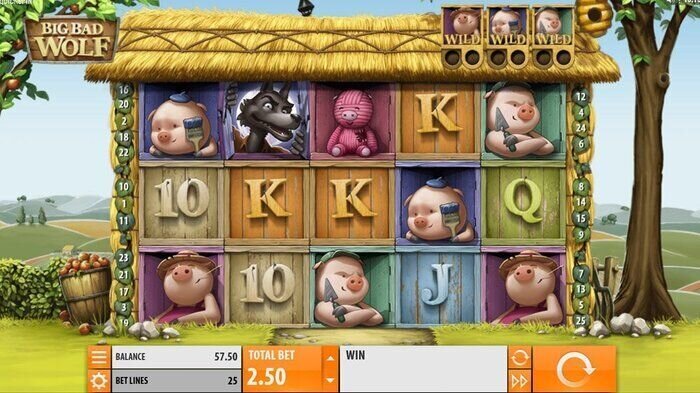 The piggies are building a house in Quickspin's Big Bad Wolf slot.
This game is all about consecutive wins. The game features a cascading reels mechanic, but instead of a multiplier, you get more wilds on the reels. Every other winning combination changes some piggies to wilds. The wolf also acts as a scatter that triggers the free spin feature.
Even though Big Bad Wolf was released back in 2013, the game has been very popular. One reason for this is the high RTP of the game, the other being the gameplay itself. Personally, I do like to add the visuals to those reasons, as the game does look charming.
Play on Miami Jackpots »
15. Caishens Gold – 97.1%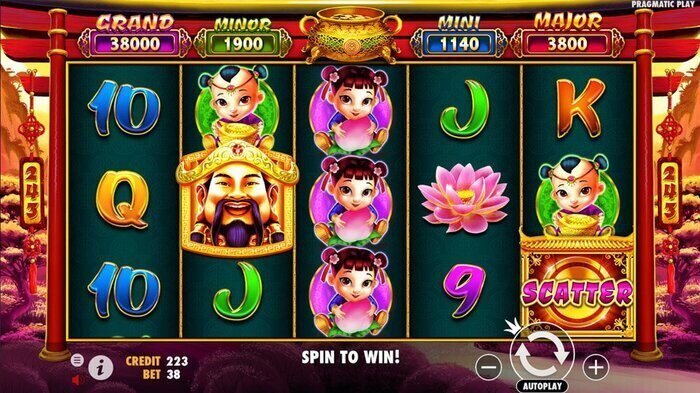 Pragmatic Play released Caishen's Gold in 2017. The game is a high-volatility slot with surprise wins. The big swings are what makes this slot stand out when compared to others.
Caishen's Gold has 243 paylines and a free spin feature that removes all the small symbols. These are a great start, but those are not the reason why people enjoy this slot. That reason is Caishen himself.
At the start of random rounds, Caishen will appear and throw gold at you. You get to play a bonus game with four different jackpots on the line, the biggest being 1,000x your wager.
Play on Mr Vegas »
What does RTP mean in slots?
RTP means Return To Player, and as the name implies, it means how much of the money players put in the game is given back as wins. Return To Player is a percentage and that is how players will win after a long period of time. The closer it is to 100%, the better it is for you.
Running a casino is a business, so it is obvious that you can't give more than is put in, otherwise your business will go under in a heartbeat. That is why casinos need to find a balance of keeping a cut that is big enough to keep the business afloat and small enough to keep players wanting to gamble.
Before the era of online video slots, physical slot machines used to have an RTP of around 65-75%, which by today's standard is abysmal. When players could play without leaving their homes, the number of played rounds increased dramatically, and the casino edge could be reduced.
As competition grew amongst online casinos, the RTP of games got higher.
This was the starting point of high-RTP slots that we know and love today. Having games with high RTPs is now a selling point for a casino. This is why a best paying online casino would go out and scour every high-RTP video slot on the market and take them in.
For a slot today, having an RTP of 96% is considered good. Above that is great, and anything between 93 and 95 is still fine, as variance plays a bigger part in the short term.
As a player, you should be watchful of the RTP value of the games you are playing. It's not an end-all be-all solution, but something worth a check. RTP is calculated from millions of spins, but it does tell something about the game.
Other casino games with high RTP
When you want to find and play high-RTP games, slots aren't your only option. You can come across plenty of casino games with high RTPs. For example, baccarat and blackjack are both games that can have over 99% RTP.
Baccarat has an extremely high theoretical RTP, but this is not always the case. Some casinos will take a bigger fee on the banker's hands. Baccarat has always been a favourite of many high-rollers because of the high chance of doubling your bet. It is like betting on red or black in Roulette, but without that zero sector to mess things up.
Other great choices are Blackjack using Basic Strategy, video pokers and French Roulette. These are all heavily casino and developer dependent. You need to check the RTP for that particular game you want to play yourself. Here are some of possible RTP's:
Blackjack with Basic Strategy - 99.39%
French Roulette - 98.65%
Jacks or Better Double Up - 99.56%
NOTE: Many video pokers require you to play with a very specific bet level to get the high RTP. Usually it is the most expensive bet you can make in that game.
Crash games
Crash games are known for their naturally high RTPs. Take, for example, Spribe's Aviator, boasting an impressive RTP of 97.00%. This makes it not only an adrenaline-packed game but also a high-paying one.
In crash games, your goal is to predict when the multiplier will peak and then cash out your winnings. You can play it safe, securing smaller 2x wins frequently, or take the risk for a chance at a massive multiplier win.
For the best crash gambling games and casinos for UK players, check out our crash betting games page. See our tips and decide how you want to play these high RTP games.
Using the best RTP slots for bonus wagering
RTP value plays a big role in bonus wagering. It is both a reason for choosing a specific game and also a reason to avoid some.
When you wager casino bonuses, you are looking to play for as long as possible. The more you win, the more spins you can get for a set amount of money, and the more wagering you complete. So, it is obvious to pick a game that doles out the most wins.
Best slot for bonus wagering is the one with the highest RTP.
But if we can figure this out, the casinos have already thought of this. This is why slots with the highest RTP are commonly listed as games that you can't use for wagering. So, always check the bonus terms for what games you can play.
Usually it is the games that have roughly an RTP of 97.5% or higher are not eligible for wagering.
Slot RTP might vary in slot sites
As the RTP is one of the more crucial features of a slot, casinos and developers have worked together to make things a bit difficult for players. A single slot can have multiple RTP values.
When a developer creates a game, they add a back-end control that allows the casino to set the RTP to one of a couple preset values. The developer will advertise the slot as having the highest RTP possible, but casinos might simply set it lower.
RTP of a slot can differ from one casino to the next.
This is a bit of a nuisance, as you need to manually check where the RTP has been set on this particular casino, even though some other site might have it at a high setting. The range depends on the game, but can vary over ten percentage points, which is a huge difference.
If you are specifically hunting for games with high RTPs, you should always check the game's information page to see what the value is before you start. This is an issue all over the world, and UK slot websites are no exception here.
Slots RTP difference to variance and volatility
Even though RTP is something game studios talk a lot about, it's not something that can be taken as gospel. It is a long-term statistic, all the while you are playing a short-term game.
This is where variance and volatility come in.
When we talk about variance, we talk about the short-term variation of results. If all games worked purely on RTP, no player could win anything, as the value is below 100%. Variance makes it that some players win and some lose.
While variance is harder to measure, volatility is a feature of games. Often these terms are used interchangeably, which may cause confusion.
Volatility is something developers measure and something that players have a strong preference in.
Game volatility means how big the swing is going to be between the high-point and the low-point. If a game has low volatility, it means that the wins happen more often, but are smaller. A game with high volatility might not give that many wins, but when it does, they are bigger.
You can read more about them in their own dedicated pages. High variance slots are games that have high volatility, and low variance slots have low volatility.
Return To Player and responsible gambling
Return To Play value is a good starting point to understanding slot odds, but it is not a guarantee. That statistic is calculated over millions of spins, and doesn't scale down to short-term gameplay.
It is important to remember that gambling is always risky and in the long run, the casino will win. You should never look at gambling as a way to make money or fix any financial problems.
Gambling is a form of entertainment. Play only with money you can afford to lose.
FAQ
RTP in slots means Return To Player, or how much the casino pays back to the players.
Return To Player value is a percentage that show how much is the casino's cut and how much the players get in wins on average.
Good RTP is around 95% or higher. The bigger the number is, the better it is for the player.
The UK slot with the highest RTP is NetEnt's Mega Joker, which clocks in at 99%. Relax Gaming's Book of 99 is also another slot with a 99% RTP.
There are plenty of slots that have an above 98% RTP. You can check out our list of high RTP slots to see more games.
High RTP games are slots and casino games that have a high RTP value, or Return To Player. These games on average pay out more wins than games with lower RTP.
Return To Player is a percentage that tells how much of the money that the players spend is returned to the players as wins. This is not a short-term estimate, but rather calculated over millions of rounds.
You can find the RTP for slots in the games themselves or listed on the casino.
Most casinos do not have a full list of the RTP values for their games, but some sites do give this information out freely. If you can't find a complete list, you can check the games.
The RTP value of a slot can be found in the information sheet of the game, or in its rules.
Yes, RTP does matter in slots. It is a long-term average amount that tells you how much the game will pay out to the players.
If you choose slots that have low RTP, it means that you are getting smaller wins in the long run. It is important to note that RTP is measure over millions of spins, and has much less cadence when playing only hundred some odd rounds.
Bet size may affect the RTP in slots. In most slots, the bet size doesn't have any effect on the RTP or the outcome, but that's not all games.
There are some slots, especially old ones, that had different RTPs for different bet sizes. Some games that have additional features you can turn on for extra price will change the RTP depending on if these features are on or off.
You can always check the game's rules or information sheet to see what the RTP is and if there are ways to change it.
Back to the best RTP slots list