Ad Disclosure
Athletics Betting Sites UK 2022
Athletics betting is an interesting opportunity to find good value, but is often overlooked by many. The men's and women's 100m betting is particularly interesting to bettors, and you can find 100m betting tips and a guide for other events as well from this page.
On this page you can also find the best athletics betting sites, some general athletics betting tips and information on the next major championships.
Quick links - Betting on athletics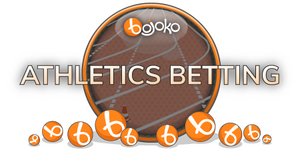 Best athletics betting sites
Below you can find the best athletics betting sites in Bojoko's opinion. At these bookmakers, you can enjoy the best athletics odds, the most betting markets for different sports along with some amazing betting offers for new players to enjoy.
Click on the links in the list to get the free sports bets and other welcome deals immediately.
Athletics world championship betting 2023
The 2022 athletics season has come to a close when it comes to major championships, and the next big thing to look forward to are the 2023 world championships. The athletics world championships 2023 will be held in Budapest, Hungary at the end of August.
The games will be going on from the 19th to the 27th of August, and we're looking forward to one of the most unique championships in recent memory. This is due to the fact that the last games in Oregon were not 2, but just 1 year ago, meaning that the winners have only held their crowns for 12 months.
Athletes like Shelly-Ann Fraser-Pryce & Fred Kerley (both 100m champions in 2022) will therefore still be in the prime of their careers, but other challengers will of course be hungrier than ever for success in 2023.
Athletics betting online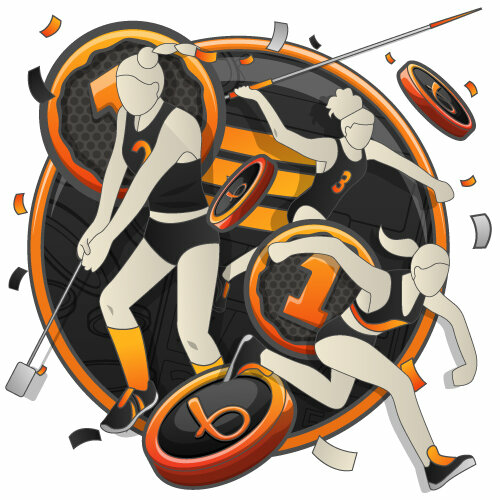 Athletics betting online is possible just like for any other sport. However, as athletics isn't quite as popular a betting sport as say football or rugby, it isn't available at all the bookmakers. There are plenty of football betting sites, but there are no athletics betting sites.
If you are looking for odds, athletics world championships and events of similar scale such as the Olympics are your best bet. For these competitions odds can usually be found for every event at the best UK bookmakers, and even smaller bookies might often cover the most popular ones, such as the men's and women's 100m finals.
As athletics doesn't have huge popularity among bettors, there aren't many betting markets to enjoy for it either. However, the following bets are usually available for major events such as the Olympics, World and European Championships:
To win the event - This one is self-explanatory, simply the odds for an athlete to win their event
To win a medal - For an athlete to finish in the top 3 places, in some events positions can be shared so there might be 4 or even more medallists
To qualify - Odds on an athlete to qualify to the next stage of a competition
To set a world record - Odds for an athlete to set a world record, these are more common the bigger the competition gets, but still extremely rare
Head-to-head bets - These are bets where two (or sometimes more) athletes are pitted against each other, with the odds being for one to beat the other or the group of other athletes in the bet
There are sometimes other special athletics bets available at the most popular bookies, but these are quite rare.
Decathlon betting
In addition to the 100 metre dash, the decathlon or in women the heptathlon is the true test of athletic prowess. In these events athletes compete in many different events, all of which gather them points towards a total. The decathlon comprises of 10 events, while in the heptathlon there are 7.
Decathlon betting can be quite rewarding for bettors, as it only takes one slip-up in a single event to ruin an athlete's results, and the whole competition is blown open. Despite this, the winner usually comes from a small group of favourites, but especially in major competitions it's smart to favour athletes who don't often get a 0 point event from a false start or complete failure to register a result from a field event.
Marathon betting
The marathon is the longest running event in major athletics competitions, and also provides some nice betting opportunities. There are only a couple of marathon races in an athletics season, most interesting of which for us in the UK is of course the London Marathon.
In marathon betting it's all about knowing what an athlete's current form is. Some want to win the London, Boston, New York or other similar city marathon, while others put all their eggs in one basket for major competitions like the Olympics or world championships. It's very rare for long distance runners to keep a high level for a whole athletics season, so even some personal research is smart when it comes to marathon athletes.
High Jump betting
High jump is an athletics event where everything can go wrong very fast, as it takes only three failed jumps in a row and the competition is over. There are also some tactics in this, as not clearing a height on your first jump leads to worse results, meaning that athletes often start from different heights despite having a similar level.
Athletes who start their competitions from higher heights have more variance in their results, as starting out too high could lead to them bombing out straight away without sometimes even registering a result.
Javelin throw betting
Javelin throw betting is a favourite of athletics bets among many, and the king of throwing events in athletics. The sport has quite a bit more variance to it than say sprints, as there is no guarantee that an athlete can get a good enough results in just 3-4 rounds of throws.
Conditions and the track of the event are very important for javelin betting. Some athletes throw their javelin in a higher arc than others, and depending on the wind conditions this can lead to one group of athletes having an advantage. Some faster tracks are also suited to some athletes better than others, so remember to do your research.
In major competitions there is first a qualifying round to the final, and even in the final of 12 you need to be in the top 8 after three rounds to be allowed to continue in the final 8 rounds. This means that surprise winners and medallists have been seen over the years, along with some pretty significant failures to qualify from the favourites.
These same rules also apply to other similar events such as hammer & discus throw + shot put, so remember to use the same logic with them as well.
Men's & Women's 100m betting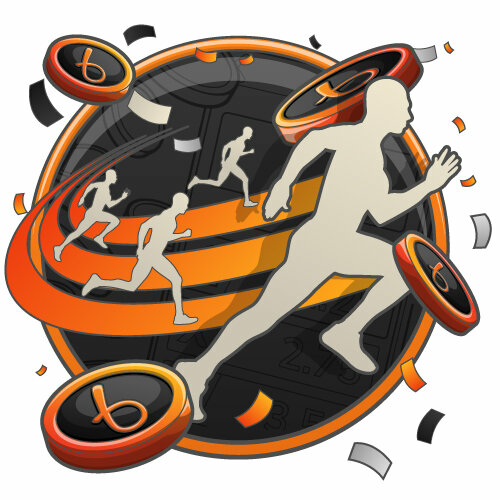 The 100 metres is the king of athletics, and the sport that gathers the most attention around the world. This is especially apparent in major competitions such as the world championships, when the whole world stands still for around 10 seconds when the fastest man and woman in the world are decided.
However, despite its popularity, 100m betting is perhaps the least interesting when compared to other sports in athletics. Huge odds and wins are extremely rare, as one of the favourites tends to always take gold and underdogs bettering their PB significantly enough to win or even get a medal seldom happen.
100m betting is all about keeping yourself in check - evaluate the conditions, analyze the form of the athletes and make reliable choices
The most lucrative 100m bets when it comes to odds are in the qualifying phase, where big odds can be found for the favourites to fail to qualify. Here odds on athletes who have a tendency to pick up false starts can be taken advantage of, as there's no room for error and an athlete is disqualified for jumping the gun just once.
In 100m betting you should also take a look at the odds for results, where the weather conditions and form of the athletes come into play. If the conditions are right, world (or other) record bets can be brought into play, and if the forms of athletes or the weather aren't taken into account properly in the odds, they can be taken advantage of.
Athletics betting guide - 5 tips for success
Betting on athletics depends entirely on the sport that you are placing your wagers on. The 100m dash is completely different to say pole vault when it comes to betting, and understanding the intricacies of each sport is of paramount importance.
However, some things are always to be taken into consideration no matter what kind of athletics betting you are doing. By employing the following tips you might find more success with your athletics bet in the future:
Form is everything - In athletics, timing your form properly for the most important competitions of the season is crucial. If an athlete is not in form, betting on them is futile, no matter how good their PB is.

Always check the most recent results of the athletes in a competition you are betting on, and place heavy emphasis on the SB and last competition they have been in.


Injuries - Getting the best out of your body is necessary for good results in athletics. If someone has been struggling with injuries or you have any knowledge that someone's not in 100% condition, don't expect great results, especially any kinds of records.

Even bets on a heavy favourite not to qualify for a final of a major competition can be smart, but with these bets you will have to act quickly, before the odds for this to happen are heavily slashed after the news of injury struggles or niggles has broken.


Always know the weather - Weather may not have a huge impact on who wins an athletics competition, but it does have a massive impact on the results that athletes can achieve. Personal bests and world records are almost exclusively achieved in great and warm conditions, with a strong tailwind to spur the athletes on. Difficult conditions also lead to higher variance in sports like jumps and javelin throw.


Team results often correlate with individuals - This is especially apparent in major competitions, where is a member of a national team has got their preparation and evaluation of the conditions right, you can expect other athletes from the same country to achieve close to maximum results as well. This of course applies inversely as well.


Know the variance of the event - Different events in athletics can have hugely contrasting amounts of variance. For example, in races like shorter sprints the favourites don't have much that they can fail at, and the wind conditions are the same for everyone.

However, in others such as hurdling, jumping and throwing events there is a lot more that can happen with conditions and other outside influences in the moment, leading to higher variance, which should always be reflected in your athletics bets.
Betting on athletics - FAQ
Betting on athletics online is possible at a number of bookmakers, and you can find them all from our list of athletics betting sites. All of the bookies you can find through Bojoko operate under a licence of the United Kingdom Gambling Commission.
There aren't really any betting sites that have branded themselves on giving out the best betting odds for athletics. This means that the best odds for the men's and women's 100m race in the 2022 European championships can be found at bookmakers that offer the best odds and highest payout percentage in general. We have listed all the top odds for the favourites in women's and men's 100m races here.
Some of the best sites we recommend to check out for athletics and 100m betting are:
In-play betting is possible when betting on athletics, but not for all forms of the sport, and not at nearly all sites. Live betting on athletics is not available for shorter sports, such as the 100m sprint or other similar events, that will finish in under a minute.
Field events such as the javelin, long jump and others can have live odds available, along with the longest running distances, mainly the marathon and the walking competitions.