Ad Disclosure
Low variance slots UK
Bojoko helps you understand and find the best low variance slots on offer. Low variance slots might not get to boast with gigantic wins or maximum excitement, but instead, the risks are lower and payouts steadier.
On this page, we have gathered valuable information about the variance and how it affects playing low variance slots.
Play low variance slots
On this page, you can find our list of online casinos that carry low variance slots. Most game suppliers produce all sorts of slots with volatility varying from low to high, so you're bound to find at least some low variance slots from any casino. 
Keeping this in mind, the best selection of low variance slots can be found from casino sites offering the biggest collection of slot games. Below, we have listed the casinos with the biggest slot selection.
Mr Vegas review (3.3/5) »

| | |
| --- | --- |
| Number of slots | 4250 |
| Game suppliers | 104 |
| 1st deposit bonus | 100%/£200 + 11 bonus spins |
| Bonus code | - |
| Minimum deposit | £10 |

Mr Vegas is gaming galore incarnate. This is a casino full of the greatest games available online and the selection just keeps growing day by day. With elegant design and a u... Mr Vegas review (3.3/5) »

Play here »

New UK players only. Minimum deposit: £10. Wagering requirement: 35x. Free spins must be claimed withing 24 hours of deposit. Deposit bonus must be activated within 30 days. Bonus is paid in 10% increments to your account while you wager. You have 60 days to complete the wagering. Bet limit while wagering: 50% or deposit or £20. Full

terms

and Bonus apply.

BeGambleAware.org.
Read more about low variance slots
On this page, you can read all about low variance slots: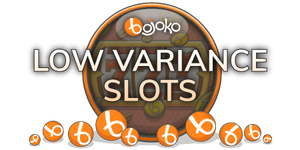 Bojoko helps you Find low variance slots
As you play slots at online casinos, it's good to be aware of everything that can affect how the slot works. On Bojoko, we aim to bring this knowledge to you, but without that hard to understand gobbledygook.
The casino list below the slots features online casinos that have been filtered by their number of slots on offer. You can find plenty of casinos full of good games, and yes, also low variance slots.
On Bojoko, you can find casino reviews from our experts and users like yourself. Our experts play with real money to test how the casinos and games really work.
Find the best low variance slots
What does variance do in slots?
Variance indicates how risky the slot is. If the slot is high variance, it means that statistically there are fewer but possibly larger wins. If the variance is low, it means that the wins are more frequent but they're usually more evenly valued.
Low variance slots pay more often than high variance slots, but the individual wins are smaller.
Variance makes it possible to win more than what you gambled with. If the slot wouldn't have variance at all, this would mean you would keep losing your bets - on every single spin. 
Low variance or low volatility?
It's more common to see the term 'volatility' than 'variance' when getting to know slots. To put it simply, volatility and variance mean the same and they both indicate the level of risk. 
Variance tells you the statistical difference of outcomes. Volatility tells the same thing, just in a more straightforward way - marking the slot high, medium or low volatility game. Usually, the variance level is presented as numbers which can be much harder to understand and put into a perspective. This is why we talk about the variance in just simple levels: low, medium and high.
Why play low variance slots on UK casinos
Like we already established on this page, low variance slots statistically pay more often but the payouts are smaller than in high variance games. So, why play them at all?
Lower risk of losing your stakes
By playing low variance slots, it's less risky and you're not as likely to lose your bets as to when playing slots with higher variance. 
Steadier wins
Low variance slots have more evenly distributed wins, so you win more frequently than in highly volatile games.
Good for wagering
Low variance slots are an excellent way to try to wager your bonuses - especially when you're close to completing the wagering requirements. Alas, many low variance slots with high RTP are usually banned from playing with bonus money. This is just one of the good reasons why you should read the bonus terms from start to finish before claiming the bonus offer.
More fun with less cash
Granted, the low variance slots aren't exactly known for offering thrilling excitement. But, with winning spins being more common, the fun factor steps in. By playing low variance slots you can enjoy the spinning more relaxing way.
Recognise low variance slots
From how the slot looks, it's generally not easy to tell which one is high and which one is low variance. The online slots of today vary so much in the terms of how many reels they have or the number of paylines. So, the only certain way to tell the level of variance is either to search the information beforehand or play the slot and see how it feels. 
As the features and other aspects of modern-day slots vary so much, it might be helpful to check out our main page for slots. There, you can read all about the reels, rows, and the most common special features you might find when playing slots online.
Once you've registered to a casino, you usually can try the slots for free with demo currency. We do recommend players to use this possibility, as playing for fun can save you from spending your coin on a slot that's not what you were looking for. It's also a good way to figure out whether the slot is a high or low variance when you look at how often the slot pays out.
Low variance jackpot slots
It's also good to know that many of the progressive jackpot slots are classified as a low variance. Good examples would be Mega Moolah, Hall of Gods and Mega Fortune. 
Low variance in jackpot slots keeps the base game winnings in moderate size, while you still have the chance to hit the jackpot. Often completing the picture, the jackpot slots usually have a low RTP rate. 
RTP stands for return to player and it indicates how much statistically the player can win back for their bets. For more information about RTP and slots with the best RTP, you can read our article Best RTP Slots.
Together, low variance and low RTP ensure that the players keep playing the jackpot slot longer. This often results in the player losing the bets which then, partially, are added to the jackpot pool. The silver lining of all this being that every spin gets the exact same odds, however small they might be, for winning the jackpot.
How to find low variance slots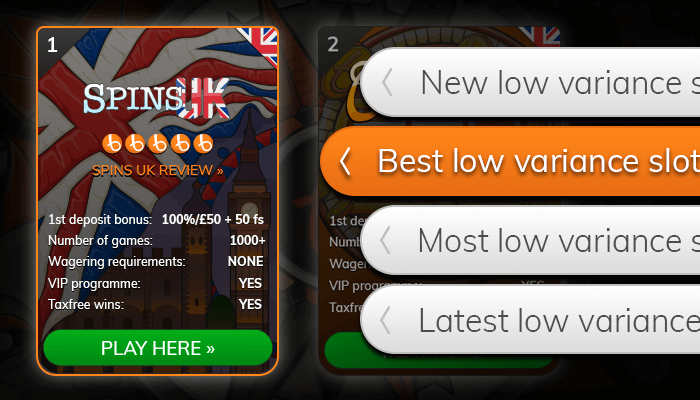 1. Find a casino with low variance slots from our list
On Bojoko, you can find several casinos offering lots of low variance slots to play. You can check out the list with our ready-made filters, but you can also do a custom search.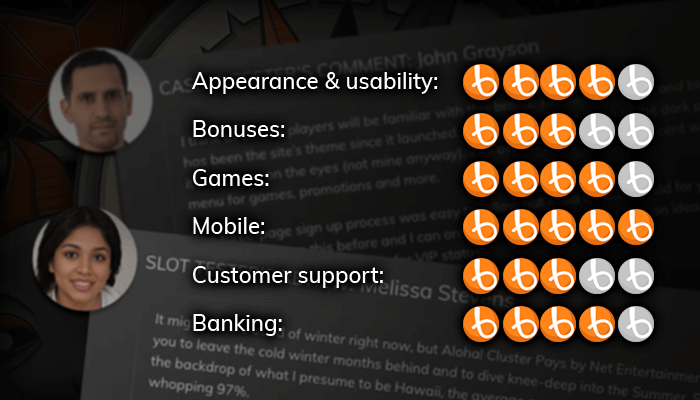 2. Read the reviews of our experts and users
Our experts have reviewed many of our casinos, so you can read the detailed experiences of a player who actually has made a deposit to a casino and played their games. Our registered users can also share their opinions on any slot and casino presented on Bojoko.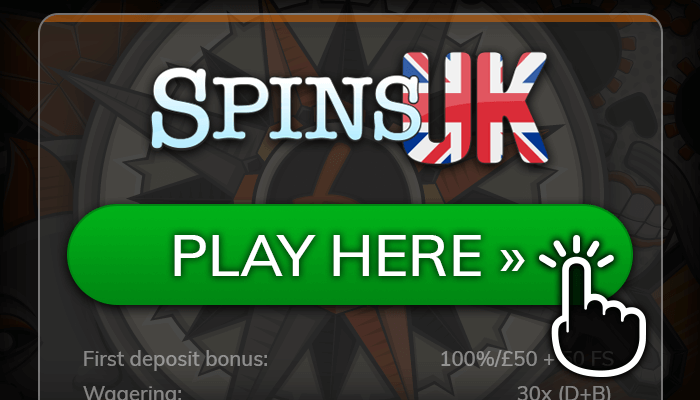 3. Go to the casino
When you've found a casino you'd like to play at, just click the green 'PLAY HERE' button on the review page. This button takes you to the casino itself and also makes you eligible for a special bonus if such is available on Bojoko.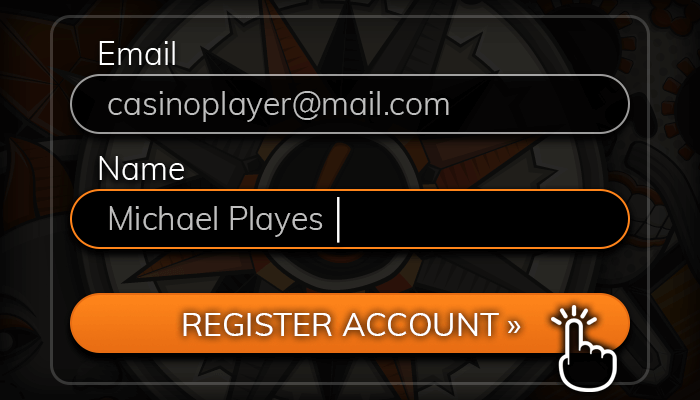 4. Register and play
Registering to a casino usually means filling out a form with your personal details. When the registration is complete, you can choose the deposit method and transfer funds to the casino account. Then you're ready to play low variance slots!
Find casinos with low variance slots
Popular low variance slots in the UK
Low variance slots are a good choice for players looking for a more relaxed style of gambling and not wanting to risk their bets with high volatile games. If you're interested in low variance slots but don't quite know where to start, here are a few options:
1429 Uncharted Seas by Thunderkick
1429 Uncharted Seas is a very basic slot from 2016, but it still holds up as one of the most popular low variance slots. This popularity is based almost solely on its RTP, which is a staggering 98.5%. The maximum win of 670x your bet might not raise too many eyebrows, but for a casual player, this is usually more than enough.
Originally released in 2009, Blood Suckers is one of NetEnt's veteran slots. With an RTP of 98% and huge max. win of 22,500x your bet, it's no wonder this slot is still attracting players. But, because of its low variance, those looking for extreme results and wild rides might get bored - even with the exciting vampire theme.
Rage to Riches by Play'n GO
Rage to Riches is a slot made by Play'n GO in 2013 and though it's low variance, it's got a ton of action that makes the ground shake and buildings crumble down! With an RTP of 97.12%, Rage to Riches is pretty much a perfect slot for players seeking excitement but with a reasonable risk level. The max. win of 29,348x your stake is nothing to be sniffed at, either.
Low variance slots and responsible gaming
Low variance slots can be great fun now and then. But, even with lower risks, they too should be played responsibly. Because they're designed to keep the player spinning the wheels longer, this might cause the player to lose the track of time or keep tabs on their losses.
On Bojoko, we want you to enjoy playing low variance slots, but within healthy limits. Only play with money you can afford to lose, and never consider gambling as a way to earn cash or try to win back your losses. It's always better to call it quits and accept the fact that, in the long run, the house always wins.
To better stay in control of gambling, do use the tools for responsible gaming the casinos offer you, e.g. weekly or monthly deposit and loss limits.
Low variance slots FAQ
A low variance slot is a slot game that, unlike high variance games, can pay out more often but the winnings are less thrilling. Instead, the payouts are laid out more evenly which makes this kind of slot less risky. 
Yes, some low variance slots can hold quite decent wins but usually to achieve them the bet also needs to be bigger. Also, some of the most famous progressive jackpot slots are low variance games and they can carry multi-million-pound jackpots.
There's never a guarantee that you win from a slot game, but you can make some smart choices. First of all, select a slot that has a high RTP. Use sensible bets that you can afford and that enables you to play longer. Of course, the longer you play, the more likeable it is for the house to win. A good slot to start would be 1429 Uncharted Seas, which is a low variance slot with an RTP of 98.5%.
Of course, it's entirely up to you whether you want to play high or low variance slots, but low variance games do have their appeal. For one, they can pay more often and thus keep your balance more stable, rather than doing drastic ups and downs. With low variance slots, you can also focus better on having fun, rather than playing to win.
Low variance slots are, in general, a very good way to wager bonus funds. However, before playing, we strongly suggest that you check out the bonus terms of the casino first. The terms usually forbid playing certain slots or games entirely if there is an active bonus.
Find casinos with low variance slots