Ad Disclosure
Snooker World Championship 2023 Betting UK
The Snooker World Championship is here again, and bettors around the world are lining up to find the best world snooker odds. We have gathered you the most interesting and lucrative snooker world championship odds, the best sites for world snooker betting and general tips to help you succeed in this year's tournament.
When: 16.4 - 2.5.2022
Where: Sheffield, The Crucible Theatre
Winner: Ronnie O'Sullivan
---
Table of contents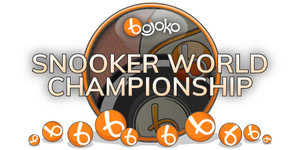 ---
Snooker world championship odds
Betting sites offer various different betting markets for the Snooker world championship. You have conventional betting, for example, the outright winner of the tournament or individual match winners. Additionally bookmakers give odds to many other types of interesting bets.
Ouright winner
Match winners
Highest break odds
Century breaks
Maximum breaks
Winning nationality
Find the best world snooker odds at SBK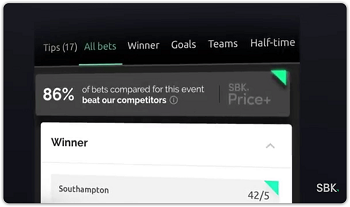 The best world snooker odds in 2022 can be found at SBK, which is a mobile app bookmaker that only launched a couple of years ago. The site is not available at all to players operating on desktops, which is a bit of a shame, but most bets are placed on mobile devices nowadays anyway.
Download the SBK app and you get access to the best snooker odds in the market. SBK uses the odds from its sister site, the Smarkets betting exhange, which has one of the highest odds in the market. This is why SBK's snooker odds for this year's tournament are so high.
SBK offers a fantastic, bet £10 get £30 welcome offer with no wagering requirements, which is available for a limited time until 16:00 BST on the 29th of April. This is perfectly in time for betting on the world snooker championship, so you should definitely take advantage of it!
Positives
+ Best world snooker odds in 2022
+ Great welcome offer (£30 in free bets)
+ Plenty of other betting markets with equally high odds
Negatives
- Not available for desktop users
Enjoy the best world snooker odds at SBK here »
Best betting offers for snooker world championship betting
Below you can find the best sites for snooker world championship betting, along with the best betting offers that give you the opportunity of betting on the tournament for free!
All the bookies listed below have also been reviewed and tested comprehensively by our betting experts, so don't hesitate to click on the arrow and "read review" button below each listing to find out more about the bookmaker in question.
How the Crucible showdown is shaping up
The long-awaited climax of the 2021/22 snooker season is upon us, and the favourites are coming into the tournament in very different circumstances. Reigning champion Mark Selby has taken 4 of the last 8 championships, but he has struggled this season with 0 ranking titles to his name.
The bookies' favourite for the title Neil Robertson on the other hand has exited the world championship at the quarter-final stage three years in a row. However, this season has been the Australian's with victories in the Players Championship, English Open and the Masters.
The 2010 world champion hasn't reached higher than the semifinals since his triumph 12 years ago, but judging by recent form this could be the Aussie's year.
Winners who haven't been among the bookies' favourites have been extremely rare at the Crucible - experience is the key!
Judd Trump comes into the tournament without any ranking titles to his name in 2021/22, but in the previous season the world #3 ranked Brit earned an impressive 5 trophies. The 2019 champion was considered the bookmakers' favourite before before Robertson's win at the Cazoo Tour Championship, so big things are expected.
Finally, there's only one man who could be quoted saying that he could skip the snooker world championship if a better job offer came along - Ronnie O'Sullivan. "The Rocket" has the most world titles to his name out of anyone in the 2000's, and the enigmatic superstar is still the man to beat as long as he's got his head in the game.
Snooker World Championship Schedule
Snooker World Championships will begin on Saturday 16th April 2022 and end on Monday 2nd May 2022. During this period, snooker fans can first and foremost enjoy the show at Crubible but also bet on dozens of top-class games.
Below you will find the schedule and odds for the first round (best of 19 frames):
Round 1 (Best of 19)
Mark Selby - Jamie Jones
Zhao Xintong - Jamie Rhys Clarke
Barry Hawkins - Jackson Page
Ronnie O´Sullivan- David Gilbert
Shaun Murphy - Stephen Maguire
Anthony McGill - Liam Highfield
Mark Williams - Michael White
Mark Allen - Scott Donaldson
Neil Robertson - Ashley Hugill
Stuart Bingham - Lyo Haotian
Bingtao Yan  - Chris Wakelin
John Higgins - Thepchaiya Un-Nooh
Jack Lisowski - Matthew Stevens
Kyren Wilson - Junhui Ding
Judd Trump - Hossein Vafaei
Luca Brecel - Noppon Saengkham
Round 2 (25.4. - Best of 25)
Mark Selby v Yan Bingtao
Jackson Page v Mark Williams
K Wilson v Stuart Bingham
Anthony McGill v J Trump
Neil Robertson v J Lisowski
Saengkham v Higgins 
Zhao Xintong v Stephen Maguire
Mark Allen v Ronnie O'Sullivan
Quarter-finals (26.-27.4. - Best of 25)
Yan Bingtao v Mark Williams
S Bingham v J Trump
J Lisowski v J Higgins
S Maguire v R O'Sullivan
Semi-finals (28.-30.4. - Best of 33)
Mark Williams  v Judd Trump
John Higgins v Ronnie O'Sullivan
final (01.-02.5. - Best of 35)
Ronnie O'Sullivan v Judd Trump
Best moments of this year's final between Ronnie O'Sullivan and Judd Trump.
Past winners of the snooker world championship
Below are the past winners of the snooker world championship tournament from 2010 onwards.
2022: Ronnie O'Sullivan
2021: Mark Selby 
2020: Ronnie O'Sullivan
2019: Judd Trump
2018: Mark Williams
2017: Mark Selby
2016: Mark Selby
2015: Stuart Bingham
2014: Mark Selby
2013: Ronnie O'Sullivan
2012: Ronnie O'Sullivan
2011: John Higgins
2010: Neil Robertson
World snooker betting tips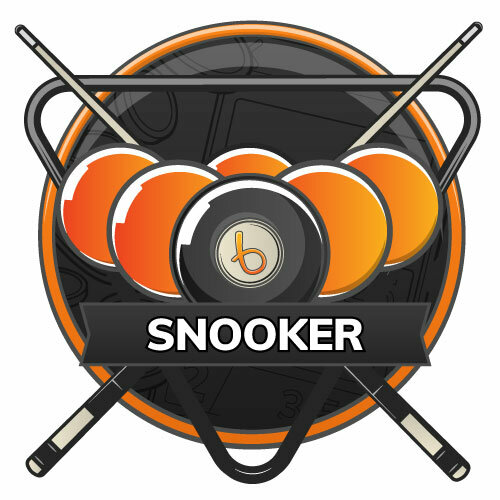 If you want to try betting on the snooker world championship, you'll first want to read some world snooker betting tips. Luckily at Bojoko we don't just provide you with odds for the world snooker championship, but we also have added some guidance below for you to get lucky with. Here are some of the things that we considering you should definitely do when betting on snooker.
Watch the games live
The first thing to keep an eye out for is with world snooker bets is to always watch the matches in question live. This gives you the opportunity of enjoying the often underappreciated in-play odds, especially when a momentum shift is obvious within a match.
This in-play world snooker betting tip applies especially for bets on the current or next frame, where the favourite to win the match in general is often favoured too much by many bookmakers. Mental fortitude can falter even with the best to do it, especially in the world snooker championship format where you need to win a gruelling amount of frames to secure the match.
Snooker is a game where mental strength is paramount, and losing your nerve can often spiral into a series of lost frames - even at the highest level
Who can handle mental pressure?
Keeping things mental, out of the current favourites Selby, O'Sullivan and Higgins have at least 3 previous world titles to their name, showing great resistance to the pitfalls of pressure at the historic Crucible Theatre. Trump and Robertson haven't been quite as adept, but they too have managed to win the elusive crown once apiece, and are currently in better form.
Consider the bracket
Favouring the three with the more consistent track record in your bets could be smart (a Ronnie implosion aside), with Selby especially excelling when the stakes are high. However, a more logical betting choice is of course looking at the bracket and who has the easiest route to the final.
Some players will naturally have a harder bracket with better opponents on their side. For every match, you should at least estimate the probability of the player's chances to win. Now when looking at the bracket, these probabilities accumulate along the way and can show you easier who has better chances to reach far.
World snooker betting - Frequently Asked Questions
The current bookies' favourite to win the snooker world championship in 2022 is Judd Trump, with Neil Robertson, Ronnie O'Sullivan and Mark Selby and following closely behind in that order. You can never count out John Higgins either, who is the last player to average under 10/1 odds pre-tournament. Find all the sites you can bet on the snooker world championship here.
The same world snooker odds can certainly not be found at every bookmaker, as there can be even drastic variance among odds, especially at betting sites that don't offer odds often on snooker. Among the favourites odds can fluctuate from 4/1 to 5/1, while on less likely candidates for the win it can go up to a difference of 10.
World snooker betting can be found at most of the bookmakers operating legally in the UK under a United Kingdom Gambling Commission license. At Bojoko we only showcase snooker odds for the world championship for sites that have a UKGC license, so if the site is listed on our page, it's almost guaranteed that betting on the snooker world championship of 2022 is available.