Raw iGaming casinos UK
RAW iGaming has been an interesting game supplier since the day they started. Within their first, they had already made a name for themselves even before people in most regions were able to enjoy their games.
Founded in 2021, RAW iGaming brought together plenty of big-named industry veterans, who shared a passion and a vision. They went all out right from the gates.
RAW iGaming made a splash in early 2022 when they acquired Leander Games. After which, a second purchase was made two months later when RAW bought Sapphire Gaming.
It is no wonder that RAW iGaming's name has been showing up everywhere. This developer is going big, and with the experience they already have from previous companies, they know what they are doing and know what works.
As for the games, RAW is focusing on interesting and unique games. They have already developed several game mechanics that add to the enjoyment of the players and provide new avenues to win.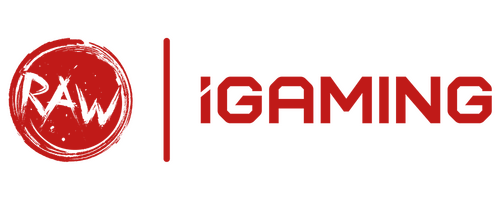 Number of games
Desktop games: 3
Desktop slots: 3
Desktop table games: 0
Mobile games: 3
Live games: 0
Jackpot games: 0
Game types available
Live dealer games: No
Jackpot games: No
Scratch cards: No
Virtual sports: No
Videopoker: No
Lottery games: No
General information
Supplier name: RAW iGaming
URL: rawigaming.com
First game released: 01/2022
Licence: United Kingdom
Game currencies: GBP (£), EUR (€)
Game language: English, Finnish
Desktop games
RAW iGaming focuses on unique features that stand out from the crowd. Their branded and trademarked mechanics are what make these games interesting and popular.
Their games catalogue is built on slots, but these slots are not the same as everyone else's. These are based on multi-tiered wheels, where you can earn ever-increasing rewards by stopping the wheel on the right symbol. You could even say that these games are like the bonus games on other slots, but here, every spin is like those.
RAW is the home of SuperSlice®, Bonus Rush®, Clusterspin® and other unique game mechanics. These add-ons are a way of enriching the game experience and making the typical rounds even more exciting.
Try out these games:
Wheel of Rock - Free Spins with unlimited multipliers and a whopping 25,000x max win makes this a headbanger's dream.
Journey to Chaos - Cascade your way to big wins with big multipliers and chaos spins. Don't forget the new Bonus Rush feature.
The Magnificent Super Slice - This game has all the bells and whistles. Mag Spins, Cluster Spins and Bonus Rush all in one.
RAW iGaming is always creating more games and are making them available to players everywhere.
Number of desktop games: 3
Mobile games
Every single game RAW iGaming has created and will create are compatible with mobile devices right off the bat. At this point, it is absolutely pointless to make products that have limitations on how they can be played.
RAW's games have a tailor-made mobile versions that operate on any modern device. The games act and feel the same, even though the layout has been changed to fit a smaller screen with a different aspect ratio.
As a player, you have the power to decide how you want to play these games. RAW has simply made choosing easier.
Number of mobile games: 3
Live games
RAW iGaming doesn't offer any live casino games.
Number of live games: 0
Jackpot games
RAW iGaming doesn't offer any live casino games.
Number of jackpot games: 0
Licences
RAW iGaming are regulated and licensed in multiple countries. They are constantly looking to increase this number and make their games available for more players.
Keep an eye out for RAW, as their games may be arriving to a casino near you.
All game licences:
United Kingdom, Estonia, Malta, Italy, Denmark, Germany, Portugal, Sweden
Safe and responsible gambling
RAW iGaming supports safe and responsible gambling. As a developer, they know that their products are at the center of the issue. They provide their customers with games that are safe, fair and adhere to all responsible gambling regulations.
All RAW iGaming products are only for players who are 18 years or older.
Currencies
RAW iGaming goes all out when it comes to localising their games. You can play their games in dozens of different currencies.
Having multiple currencies available makes it much easier for casinos to pick up the games no matter where their player base is located. This is especially handy when you have a casino that operates all over the world and customers from every corner of the world.
Supported game currencies:
GBP (£), EUR (€), SEK (kr), NOK (kr), DKK (kr), RUB (₽), CZK (Kč), USD ($), ZAR (R), UAH (₴), AZN (ман), GEL (ლ), KZT (〒), AMD (Դ), TRY (₤), MNT (₮), XAF (₣), XOF (CFA), BRL (R$), IRR (﷼), VEF (Bs F), UYU ($), PLN (zł), CHF (₣), HRK (Kn), HUF (Ft), BAM (КМ), ISK (Kr), MKD (ден), BOB (Bs.), PYG (₲), VND (₫), INR (₨), ILS (₪), JPY (¥), MYR (RM), PHP (₱), THB (฿), TWD ($), NGN (₦), TZS (Sh), KES (Sh), UGX (Sh), GHS (₵), IDR (Rp), MMK (K), DOP (RD$)
Languages
As with currencies, RAW iGaming supports a huge number of different languages. It is much easier to pick up and play their games when you can have it translated to your own language.
Having a good language support is important especially in games like the ones RAW is producing. Their games have a lot of unique features and reading the rules and understanding how they work is vital. Doing so in a language you are unfamiliar with is difficult.
Supported game languages:
English, Finnish, Swedish, German, French, Spanish, Italian, Russian, Croatian, Czech, Danish, Dutch, Estonian, Greek, Hungarian, Latvian, Lithuanian, Polish, Norwegian, Portuguese, Korean, Japanese, Indonesian, Thai, Vietnamese, Malay
Check out more game studios